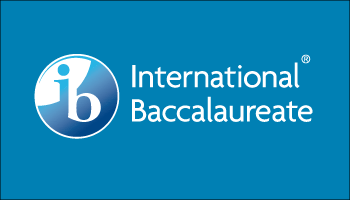 On October 4th, 2018, St. Thomas Aquinas saw the return of some of its alumni, specifically the IB graduates of 2018. Like many other high school graduates, they've worked hard and were ready to take the next steps in their lives. However, these select students had gone through the intense International Baccalaureate programme. For all the sleepless nights, stressed fuelled exams, the extended essay, and everything else they endured, they deserved the honour.

The evening began with Ms Rerecich, the MC, taking the stage and introducing Father Con, who opened us in prayer.
Afterwards, Mr Di Ianni took the stage and spoke about how far the graduates had come and how proud they should be. Three factors that all the graduates had, according to him,  are hard work, commitment, and perseverance. While the IB programme was tough they were still able to persevere, stay committed, and work hard, which is an accomplishment in itself. The evening moved on with more speeches from a slew of other people including trustees and the Director of Education, Pat Daly.

While all the speeches were amazing, my favourite one belonged to Eunice Tunggal. Her speech was funny, wholesome, and very relatable for a fellow student in IB. She mentioned CAS, the extended essay, the dreaded theory of knowledge course, the stressfulness of exams, and the group facetime sessions her and her friends had at 1 am because they were up studying. While silly and entertaining, there were also parts of the speech that were genuine, like the friends they made along the way and how they became well-rounded global citizens. To quote her, they became "active and productive citizens of the world." Eunice was also the recipient of the IB Top Scorer award for STA in the 2017/2018 school year. Scoring 41/45 points, she was only four points shy of a perfect score!

Later, the time finally came for the diplomas to be handed out. One by one, each person went on stage and received their diplomas. The long, stressful and tiring, but overall rewarding IB program had come to its end, and they were finally done.  

The ceremony came to a close with Mr Perusin, the IB Coordinator, giving the last speech, where he congratulated the graduates and thanked everyone involved in pulling the ceremony together.

The evening ended with refreshments, pictures, and lots of hugs. The IB class of 2018 had made it and for that, they should be applauded. So, to the IB grads of 2018, congratulations!