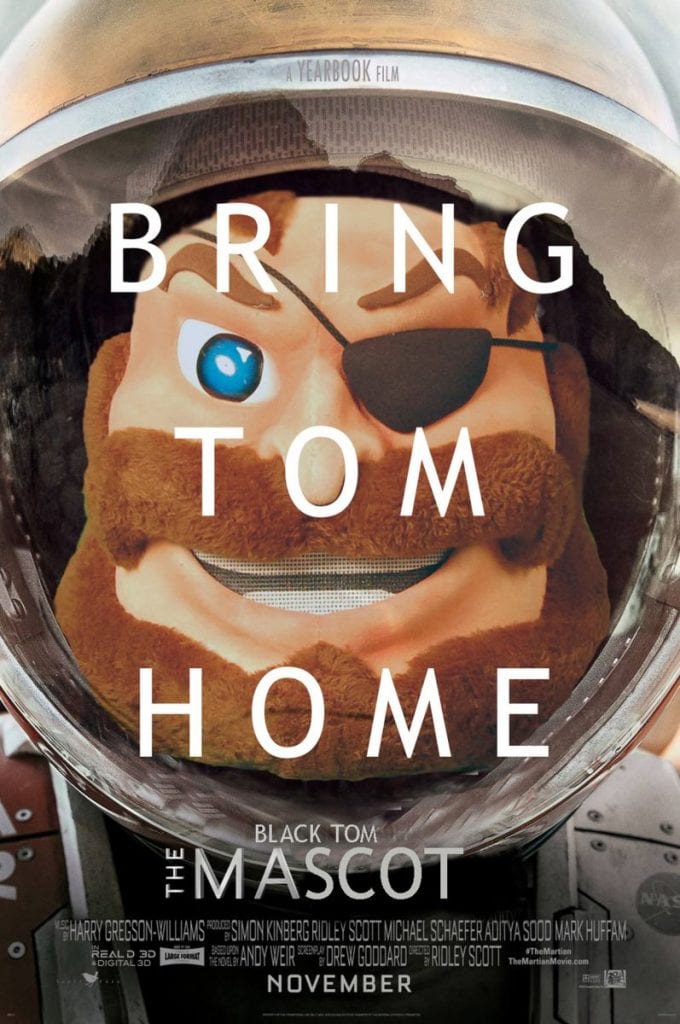 By: Max Reid
Few students at STA can say they've taken a course that gives them experience in photography, design, journalism, and video production. Luckily for students of Mr. MacKenzie's TGG 3M/4M Yearbook class, they can. Everyday in room 306, students can be seen milling about, hard at work on the latest issue of STA's annual Triumph yearbook. In a classroom more akin to a newsroom than a lecture hall, both the first and second semester yearbook classes have become made their presence in the school more well-known than ever before.
From the TMZ parody released at this year's Christmas assembly to the abundance of posters hanging up around the school, it is evident to many of the students here at St. Thomas Aquinas that something has changed. That is the newest wave of school spirit ushered in by Mr. MacKenzie and his yearbook class.
"Well it has only been two years, but in that short time we've branched out from just the yearbook. We've designed posters aimed at promoting school spirit. We spoofed TMZ in a video poking fun at some of STA's finest teachers. We're currently editing Raider Nation 6," said MacKenzie in a recent interview.
According to interviews from several STA students, the yearbook class productions have "stolen the show" at every pep rally held this year. It has almost become rare to walk down a hallway in the school and not see at least one Black Tom movie mashup poster hanging on the wall thanks to the yearbook students. It is clear that the yearbook class' bold steps into new projects have been met with positive reviews from much of the student body and are creating a renewed interest in school-related productions.
When asked about the future of program, MacKenzie said, "You can definitely expect more poster designs, whether it's a Black Tom movie mashup or a sports collage. I'm always up for a video production (perhaps another TMZ spoof) – it really depends on the class and the personalities I get."
MacKenzie also expressed an interest in reaching out to other clubs and inter-school organizations for collaboration.
"I would also like the program to get to the point where clubs and event organizers commission us to design their advertising."
It would appear that TGG is a class on the upswing and is taking STA by storm. With talented and creative students and a teacher eager for new ideas, STA's yearbook class is producing much more than books.