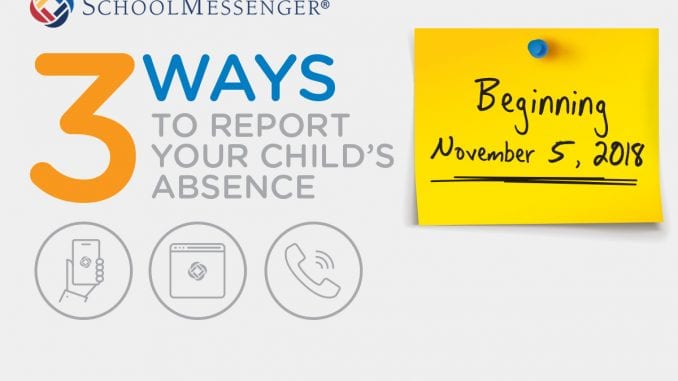 We are pleased to announce that beginning Monday, November 5, 2018, our school will be moving to a new automated student attendance management system called SafeArrival, offered through SchoolMessenger®, the company that hosts our parent notification system.
Once implemented, the SafeArrival system will be available 24/7, allowing you to report your child's absence in one of three ways:
using the SchoolMessenger® mobile app
by logging into the SchoolMessenger® web site
by calling into an interactive toll-free phone line
Learn more about how to report your child's absence.
Click on the FAQ for more information about how to use the new SafeArrival student attendance management system.
The safety and wellbeing of our students is our highest priority, and SafeArrival will enhance our existing student attendance procedure by making it more convenient for parents to report a child's absence, and more efficient for our school office staff to follow up sooner on unexplained absences.