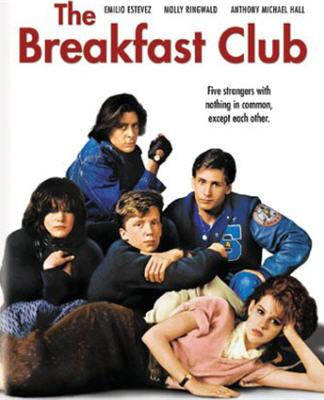 By: Alex Arabit
Whether you're a brain, an athlete, a basket case, or a princess, all STA students are welcome to The Breakfast Club. It's a club where you get ready for the school day by relaxing with friends and a healthy breakfast. Except, unlike that other Breakfast Club, you don't have to sacrifice your Saturday morning. Instead, you start your week days positively by joining STA's Breakfast Club in the cafeteria, from 7:30 – 8:10.
You can get a healthy range of foods from warm food such as bagels, pancakes, along with juice, milk, yogurt, cheese snacks, vegetables (carrots, celery sticks), fruit assortments (apples, pears, bananas, oranges) granola bars, and applesauce. All of this requires only your attendance. STA's Breakfast Club is completely and utterly free. It is fully funded by Halton Food for Thought to serve kids a good start to their day.
Along with the free food, The Breakfast Club is made of sta's school community. They have volunteers of both teachers and students. Every Monday, Wednesday, and Friday there are teacher volunteers, while on Tuesdays and Thursdays they have student volunteers.
Miss Maciel, a teacher volunteer, speaks about what started The Breakfast Club. 'We recognized that students perform much better if they've eaten breakfast, and that there are some students who don't have breakfast at home because of maybe economic reasons are just because they are rushed, so that's why they created funding and there's a lot of donors who want to make sure kids are able to concentrate in class."
When asked about her personal experiences at The Breakfast Club, Miss Maciel replied with "It's good, I find that the students are really happy to have something in the morning and they're always in a good mood, and the staff is always willing to help out, and students are really invested in it so we have a lot of help. It's really great to see the sense of community."
The Breakfast Club holds on average, 60 – 75 students. STA students from all grades come together in the cafeteria and have breakfast as a community. It's a place where students can make a positive impact on their day, with friends and breakfast. It's convenient because it's easy for students to just pass by, get some food, and make sure they go into the school day without an empty stomach. "Having food available as soon as I get to school is great, because I know I'll never start my day off hungry", said Vanessa, a Grade 11 student.
However weekday mornings are nobody's favourite, so you may ask yourself, is going to The Breakfast Club worth it? Miss Maciel had a ready answer when asked why The Breakfast Club is worth it. "Obviously academic performance, also students have a greater sense of preparation for their day ahead, as well as happiness after having breakfast. And The Breakfast Club is a great sense of the STA community." Does that answer your question?