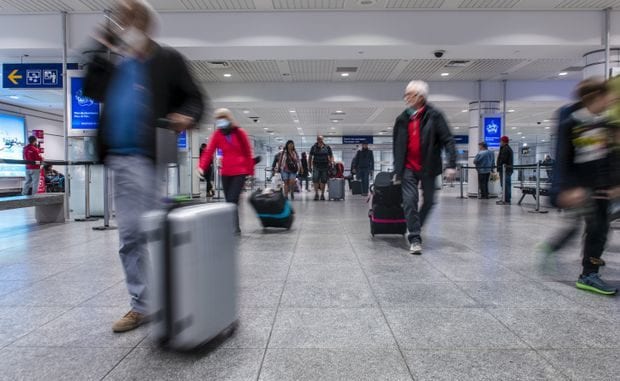 Tumbleweeds in every public place, toilet paper nowhere to be found, people locking themselves inside their homes in self isolation, only going out if extremely necessary. Welcome to life while there's a pandemic. But what's it like to travel while all this is going on? I traveled to the Dominican Republic shortly after COVID-19 was declared a global pandemic, and it was both scary and interesting….

Upon arriving at the airport, I immediately noticed the emptiness and lack of people everywhere. There were a couple individuals wearing masks, but nothing extremely crazy. We checked our baggage as per usual, and hopped on the plane. We also made sure to wipe down all the surfaces, just like everyone around us was doing. A lady even remarked with a chuckle that she had never packed wipes until now!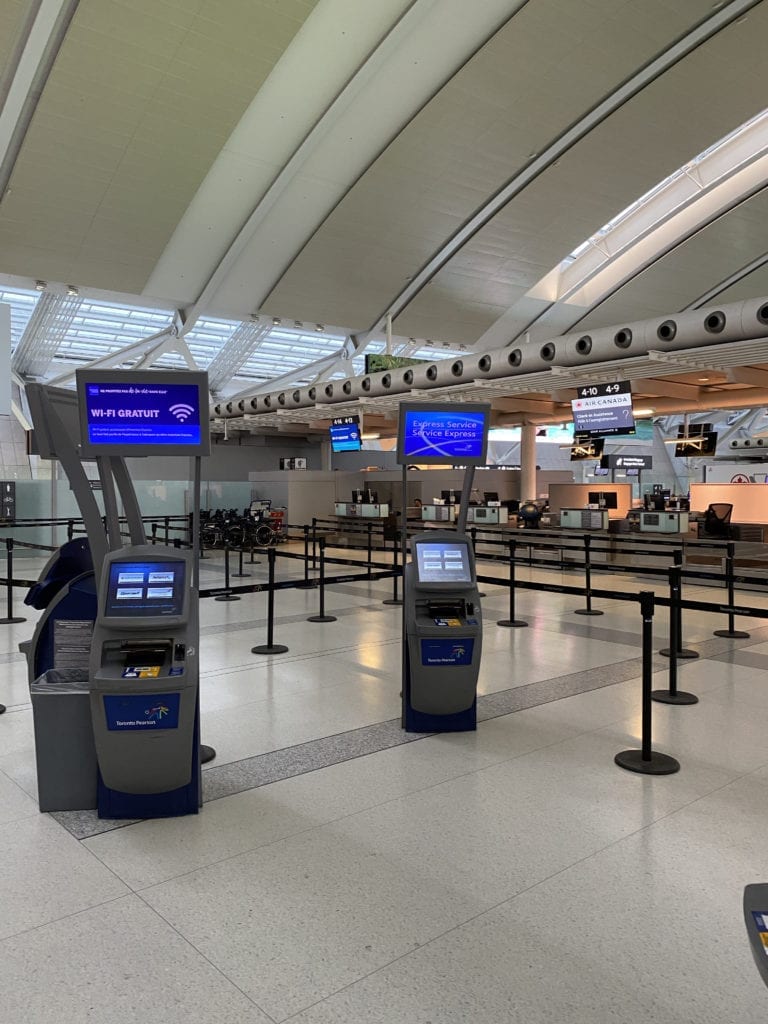 A short time later, we landed and arrived at our resort. As it was our second time there, I noticed many things had changed. For one, all the staff members wore masks! Then there was hand sanitizer at every corner, and a person standing with a bottle of it at the door of every restaurant, not letting you in unless they gave you a pump.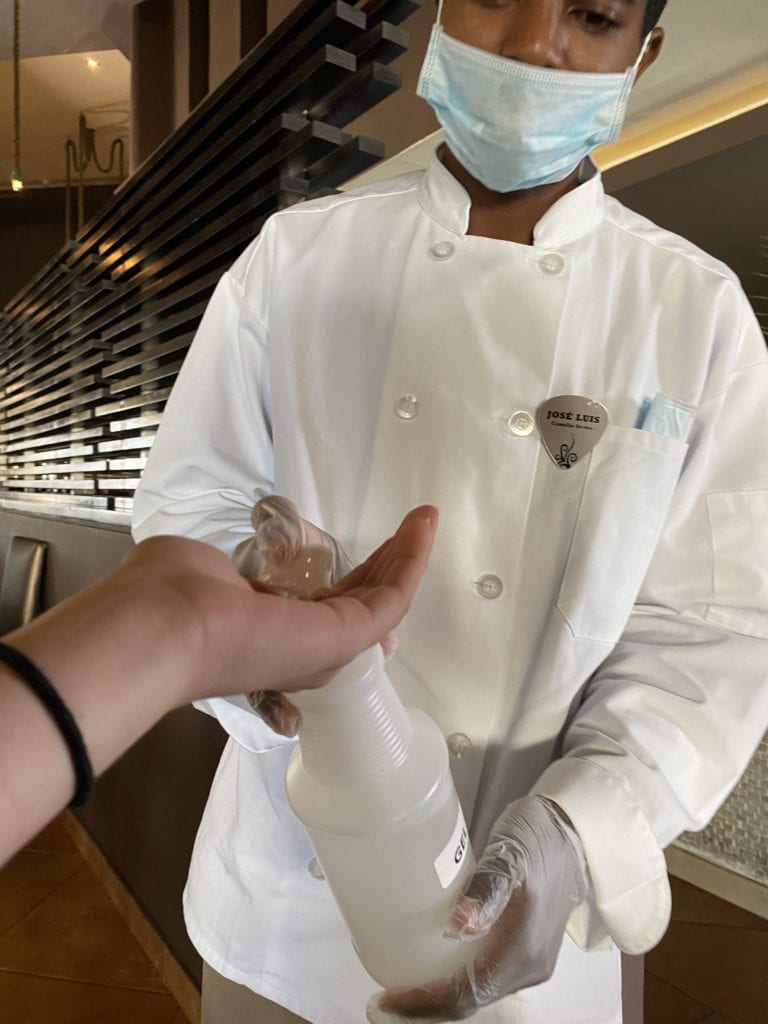 Everything else felt relatively normal. The food was delicious, the beach was amazing, the entertainment was stellar, and the music was excellent. My family and I were very much enjoying our vacation, and our worries were quickly disappearing as we were in paradise!

And on my seventh day in this paradise, we were in the theatre watching a lively show. Once it was finished, the host announced that due to the virus all the entertainment including the shows and the live music would be cancelled until further notice. At this point, our worries had returned… big time. Because when the entertainment shut down, so did everything else! By the day after the announcement, the stores, restaurants, bars, pools, and the beach were all closed. They kept only one out of the 10 restaurants open for the people who were still there, although most opted for room service. My parents, along with everyone else, frantically tried to book an earlier flight, as we weren't scheduled to leave until Sunday, but there was nothing earlier than Saturday, so we took that one. Some people however were not as lucky. Many began to panic!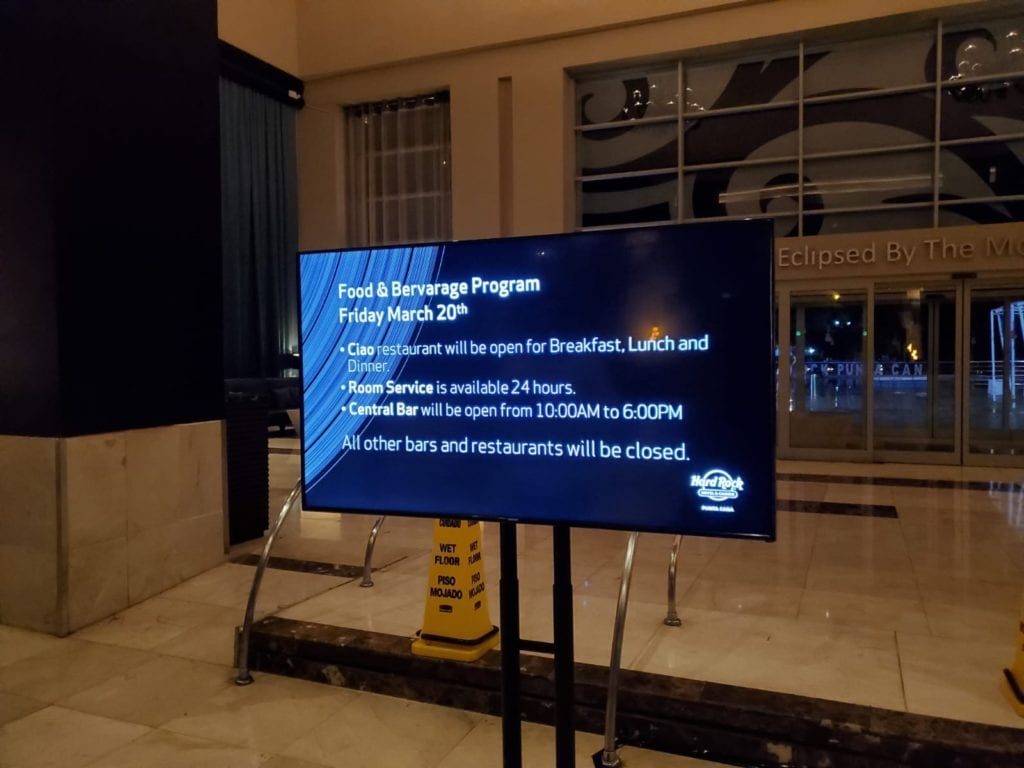 And so, I was essentially stuck in paradise along with the other 1100 people left in a resort with a 5000 person capacity. By Saturday, only about 250 people were left, myself and my family included. But hey, we were finally on our way home! We quickly checked out of the resort and arrived at the airport half an hour later.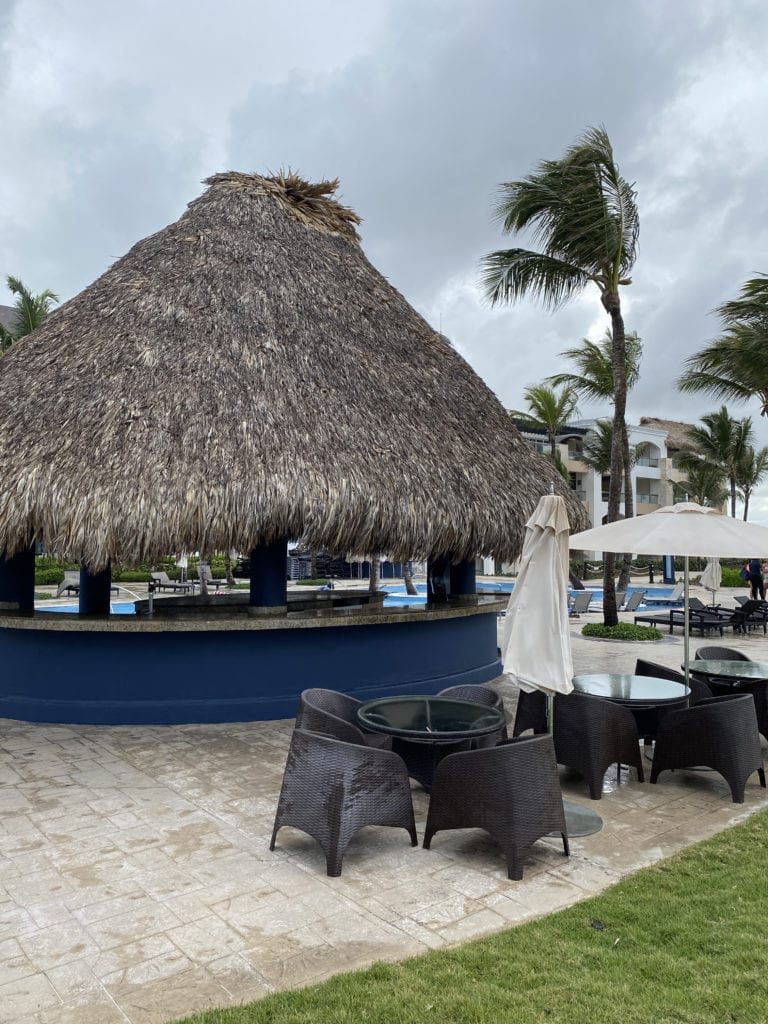 The Punta Cana airport was wild. This time, EVERYONE was wearing masks, and even gloves! We tried not to let this phase us as we checked our baggage and boarded the plane. After another thorough disinfecting session, we were off. Before the plane took off however, the cabin crew announced that refreshments and food would not be given out due to COVID-19, and provided all the passengers with a single bottle of water for the entire flight. Well, it was a good thing I had purchased a bag of chips in the airport!

Upon arriving in Canada, it was immediately announced that we must self isolate for fourteen days, and those who are showing symptoms must report to health officials immediately. We were also given pamphlets indicating what we must do in these next fourteen days. There were signs and visuals everywhere which explained various things regarding the virus, and we were also thoroughly questioned by a border officer. Thankfully, none of my family members had any of these symptoms, so we were in the clear to leave the airport.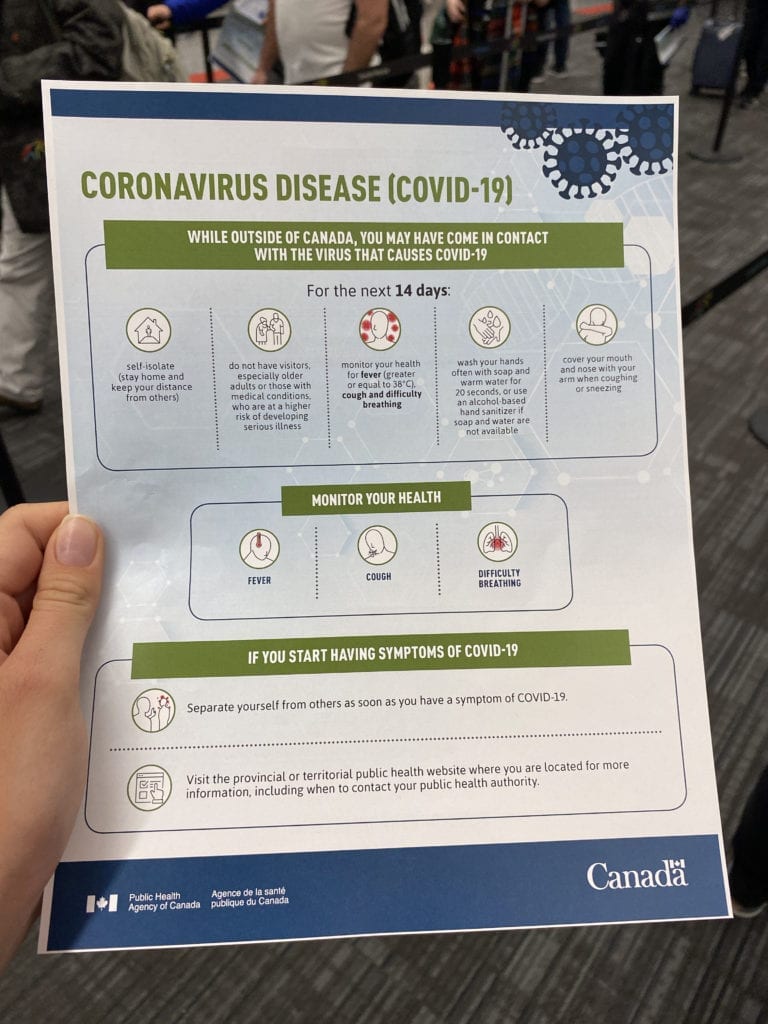 As I was walking by departures, I couldn't help but notice how empty the airport was. Even more so than when I left! There was literally no one in sight.

Traveling while COVID-19 is a pandemic was quite the experience, although I would not recommend it to anyone. The resort closures and the general restrictions made for a very stressful return home!