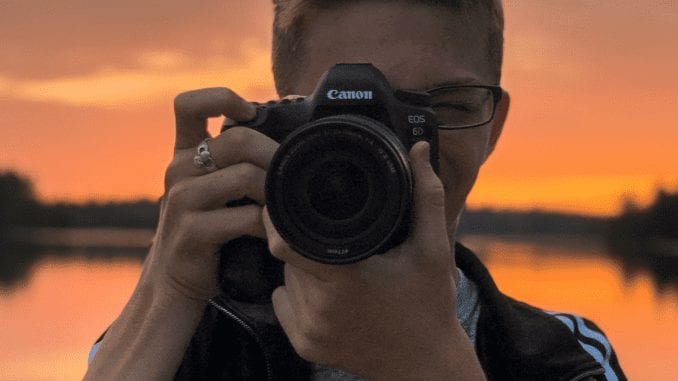 Every month the STA Art Council, directed by Mrs. Klimitz, recognizes an artist in the school for their creative talents. Artists of all traits submit their works to Mrs. Klimitz, and if selected their work is showcased in a display case outside of the main office for all students to see.
This month an incredible photographer and cinematographer by the name of Jack Kukolic is being recognized for his expertise.

Jack is in grade ten, and although his works give the impression that he is professional photographer, Jack has never had a photography lesson in his life. He only started taking photography seriously about a year and a half ago. In that short time Jack has refined his style, and has mastered the use of his photography equipment. Jack's large portfolio features landscape, portrait, urban, and product photography. By looking at any of Jack's photos it is clearly evident that Jack has an aptitude for capturing a moment in time, but what makes his photography so brilliant is his sharp attention to detail. In every photo Jack secures the most superb angle, and he targets the most ideal focal point. His use of saturated colours creates a sense of purity which Jack impressively replicates throughout the entirety of his work. It is no surprise that Jack's creative works have earned him multiple awards, and have gained him recognition as a seasoned photographer.

Jack has interestingly used his skills to contribute to our local community. He actively works as a photographer in and around our community, volunteering at local events. Jack spends hours trying to capture the perfect photograph, so that organizations can use them for their own purposes. Jack is also heavily involved in our own school's bustling arts community. Jack recently acted in our school's production of Good Night Desdemona and plays a leading role in STA's Art Council.

Jack's favourite quote by Steve McCurry perfectly validates his artistic vision: "My life is shaped by the urgent need to wander and observe, and my camera is my passport." We look forward to seeing Jack advance his photography career, and can't wait to see what he will produce next! 
Check out some of his work in the gallery bellow!