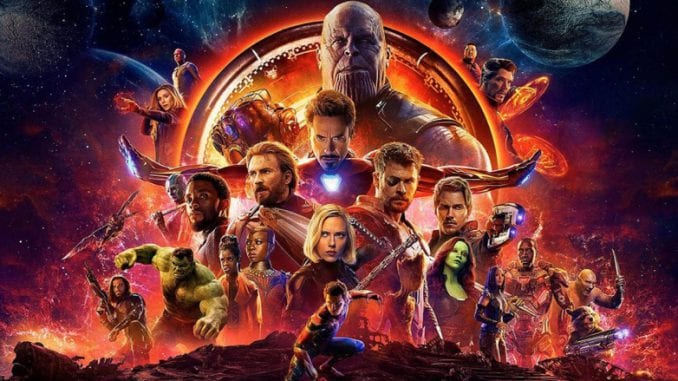 Avengers Infinity War was one of the most anticipated films of 2018. The film has already broken records – it amassed over 1 billion dollars at the box office after 11 days. Infinity War unites the Avengers and the Guardians of the Galaxy, alongside other superpowered characters from previous films. Some of Marvel's most iconic characters make an appearance, including Iron-Man, the Hulk, Spiderman, Black Widow, and Captain America.
Overall, the movie was very action-packed, with tons of fighting sequences. Some of the scenes could be rather gruesome and violent, unlike the lighthearted fight scenes in previous films. As for the script, Infinity War did not disappoint on its usual Marvel humour. There was just the right balance of perfectly-placed jokes to contrast the serious atmosphere, and we definitely needed some comedic relief.
Despite the large cast, the Russo brothers were effectively able to manage each individual character and capture their personalities. Infinity War captured the identities of several new characters, notably Thanos, who was a central character in the film. Unlike in previous films, the villain is not your stereotypical bad guy. We see a great deal of his emotional side and his backstory, making him a uniquely complex and developed villain. In addition to Thanos, we see the return of Marvel's less popular characters, including Doctor Strange, Scarlet Witch, Mantis, and Gamora, who all play prominent roles.
Infinity War was unlike any other Marvel Movie. Its rawness, emotionality, intensity, and uniqueness definitely allowed the movie to stand out from its predecessors. It will definitely appeal to the action, fantasy, and comedy lovers. However, keep in mind that it may not be appropriate for younger audiences, as its content is more mature than prior Marvel films.
There is a lot to take in after this movie, especially after the ending (and we'll have to wait for its 2019 sequel to see what's happening next.) This is definitely a must-see, regardless if you have seen the previous films or not.