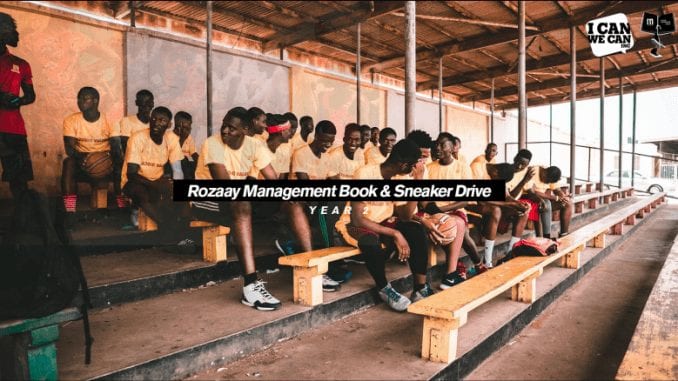 Rozaay Management, run by Randy Osei, is a sports and entertainment company based out of Toronto, Ontario. Their focus is branding, event production, marketing, as well as community engagement. They aim to build relationships, bridge gaps, grow networks and leverage fame at every turn. They also have strong connections with the NBA, and contribute to their events and branding. Rozaay Management is more than just events though, they also have a core focus on charity— their Book & Sneaker Drive. Their mission through this organization is to empower youth through sports and education, build healthy lifestyles, and inspire change locally and globally. The Book & Sneaker Drive collects second-hand sneakers (of all sizes), and books to give to those in need in Ghana, specifically children who don't have easy access to education and sports mentorship. They build their global communities in hopes to inspire youth to focus on education and the doors that education will open, as well as help train and inspire the next generation of athletes. This is Rozaay Management's second year running the Book & Sneaker Drive through schools and sport teams, and thanks to Ms. Bonsu, STA will be a part of this initiative starting November 5th until November 22th!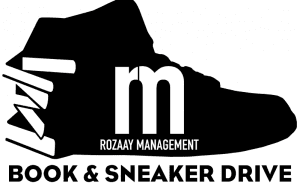 Ms. Bradica's period 3 Social Justice class will be hosting this years Sneaker & Book Drive alongside Ms. Bonsu. Not only is this HSE4M1-03's major assignment this semester, but it is also a great way to intertwine the curriculum to our school community to raise awareness and change globally! Students in the class are very passionate and excited to be a part of this initiative and had a lot to say about our planning and processes.
      Responses were recorded and revised with the full discretion of the people named.
      Interviews were conducted by Brendan Kerr.
Do you believe the sneaker book drive will be a success?

"I think it will absolutely be a success! It's such a large school and the majority of kids who go here do have the opportunity to play sports. They most likely have loads of shoes that they don't use anymore, so why not just bring them into school for a good cause." – Monica Stevens

"Yes, I think it's gonna be very successful because a lot of kids our age have a lot of books and shoes laying around and instead of storing that, they can put it to use and help provide for any family in a third world country such as Ghana." – Dana Aziz

Why should students contribute to our cause?

"We're such a fortunate community and we have so much. I think it's our responsibility to give back and to help other communities that are less fortunate than ours." – Sabrina Casanova

"We live in a country where a lot of this stuff is given to us and we don't have to work hard for it and in comparison to third world countries, such as Ghana, they don't have the necessities and they can't get these sources as easily as we can, such as books and shoes, which are not provided. The kids are walking around without shoes and without books to educate them." – Dana Aziz

"Because it's [Ghana] one of the poorest countries in the world. Children in Ghana don't have the basic resources they need. Students at STA are generally privileged and have sneakers they don't wear that much, or books they don't read." – Zuva Gwata

"I think we should take initiative, specifically with Ghana, because that way were able to have a greater impact in one small area. If we were able to contribute to an entire continent it would be thinly spread; it would make no difference. By doing this, we're actually able to put our 100% effort in one area and we'll be able to make it wider. You change one person you're able to change a whole family, and it's just a ripple effect and it goes on from there." – Monica Stevens
Here's what the HSE4M1-03 class has been up to these past weeks:
Filmed and edited by Camille Dos Santos.
      Ms. Bonsu has been a part of fundraisers in STA previously, such as the movie night and the paint night. I had the opportunity to speak with her in regards to her motivation and reasoning for supporting the Book & Sneaker Drive and what she wants to see from our school:
Why did you choose this organization?

"Ms. Bradica and I went to watch this documentary called Giants of Africa, I think it was in March or June of last year at JV [Jean Vanier]. I was thinking of how we can give back[…]  I was thinking of what we can do locally or if anyone had a sort of initiative going. I saw my friend, Randy, had done that this past summer, sending books and sneakers to Ghana. He was asking for help so I thought it would be pretty neat if our school could help him out, and Ms. Bradica told me she has the section of social justice and I thought it would work well with us working together and get her class involved that way. This is only the second year he and his organization have done this, I thought this would be a great way to help support them and their cause."

What's the goal you hope to reach through this organization?

"Obviously, we're going to be helping out those in other communities in Ghana but I think it's very important as a school if we can all come together and work towards a goal of solidarity. Also with Ms. Bradica's class as well, having a goal, I think it's important to come together and work towards a goal together, especially with our Catholic values working towards a focus of faith and implementing those different themes every day in class and eventually with more classes in the two weeks to come. Obviously, it would be great to have like x amount of shoes and books but I also think putting your faith into action is so important, just getting the school involved generally."

Why should people contribute to this cause?

"I think people should contribute because there are a lot of people in Ghana who do need these resources. I know they can be second-hand, but there are people that actually have nothing, they walk around their villages barefoot, they have no shoes at all. If you go to their schools they have no text at all so it just gives them an opportunity to read and helps with their literacy and livelihood—just by simply having shoes on their feet and access to books. I know sometimes we have a lot of extra stuff at home and me way donate it or throw them out. I just think it's a great initiative to help out globally, especially to a third world country."

What can be donated?

"Lightly used sneakers from ages 5 to 17, so we'll take any shoe size. We'll also take reading books, not so much textbooks. Reading books, chapter books, and children's books are acceptable."

What's the reward for the winning class with the most books and sneakers?

"The winning class gets a very scrumptious breakfast, so make sure you bring in your sneakers and your books!"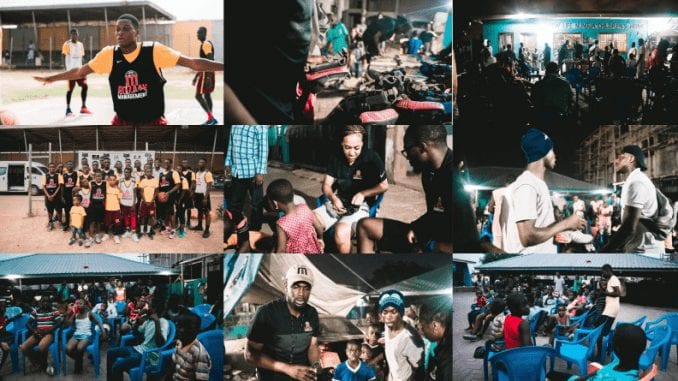 Rozaay Management's Book & Sneaker Drive were able to give out over 550 pairs of sneakers and over 1000 books to athletes, orphans, and those in need around Ghana. They were able to support six organizations on their trip to Ghana last March and donate the items personally. Numerous NBA players and teams have contributed, such as the Brooklyn Nets, the Sacramento Kings and the Toronto Raptors.
      Their goal for Year 2 is to fundraise $25,000 for a humanitarian trip to Accra, Ghana in 2019, host events for 2000+ youth in the GTA, collect 5000 shoes and 10,000 books, and host 5 basketball camps and visit 10+ orphanages to donate books and shoes in Ghana. If you have any second-hand shoes you don't wear anymore and/or books you don't read—DONATE! Books are 1 point and shoes are 2 points, so donate today and help your class win a well-prepared breakfast (and we promise it will be good this time)!