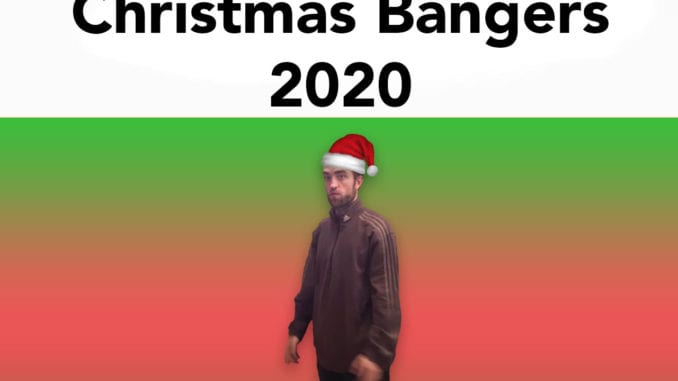 It's Christmas morning. Your little sister just opened her signed Dixie D'Amelio "Be Happy" CD. Just when you thought Christmas couldn't get any worse, you realize you're missing one vital thing: a masterfully crafted playlist of Christmas songs. Right before you run outside to cry in the snow, you remember that you go to STA, and that we make masterfully crafted playlists for just about everything!
Allow me to introduce one of the vibiest, most upbeat Christmas playlists to ever grace Spotify, Christmas Bangers 2020! With everything that has happened this 2020, we did not need any of those sad Christmas songs to ruin our mood even more so this is all happy all the time!
¿Dónde Está Santa Claus? – Augie Rios
Do They Know It's Christmas? – Band Aid
Jingle Bell Rock – Bobby Helms
Rockin' Around The Christmas Tree – Brenda Lee
Santa Claus Is Comin' To Town – Bruce Springsteen
Run Rudolph Run – Chuck Berry
Christmas (Baby Please Come Home) – Darlene Love
Grandma Got Run over by a Reindeer – Elmo & Patsy
Step Into Christmas – Elton John
Blue Christmas – Elvis Presley
Have Yourself A Very Merry Christmas – Frank Sinatra
I Want A Hippopotamus for Christmas (Hippo the Hero) – Gayla Peevey
I Saw Mommy Kissing Santa Claus – The Jackson 5
Happy Xmas (War Is Over) – John Lennon
Feliz Navidad – José Feliciano
Underneath The Tree – Kelly Clarkson
Dominic The Donkey (The Italian Christmas Donkey) – Lou Monty
The Christmas Song (Merry Christmas To You) – Nat King Cole
Wonderful Christmastime – Paul McCartney
It's Beginning to Look a Lot Like Christmas – Frank Sinatra
Candy Cane Lane – Sia
What Christmas Means To Me – Stevie Wonder
You're a Mean One, Mr. Grinch – Thurl Ravenscroft
Christmas Time Is Here (Vocals) – Vince Guaraldi Trio
Last Christmas – Wham!