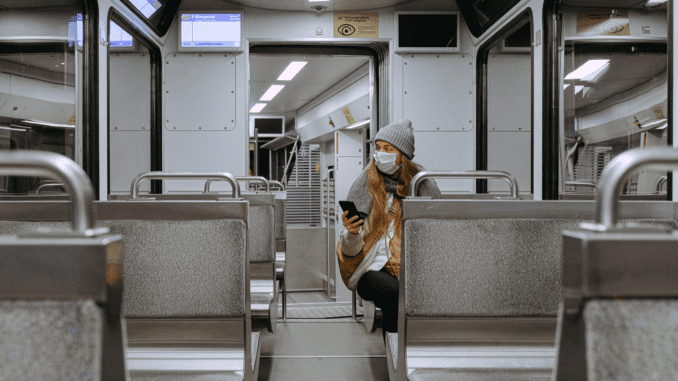 January 16th – I find myself in a crowded cafeteria, eating lunch and conversing with friends, who are sitting mere inches away from me. In between conversation of exams and work due before the end of the semester, I pick up my phone, which is lying on the table in front of me. After wiping away whatever dirty crumbs and microorganisms may have fluttered onto my screen, I wander onto Twitter, hoping to see what today's news cycle has fired up. As I scroll through my feed, a thread by New York Times correspondent Sui-Lee Wee catches my eye:
"Folks, a while back I said there was no need to run for the hills after China started reporting the mysterious pneumonia-like illness in Wuhan. I still maintain that but I am now more worried."
Unbothered, I continue scrolling, allowing myself to be absorbed by the more important news of the day.

Now, sitting alone in my home, on an empty, rainy day in April, I remember that moment vividly. A moment, which seems light-years away, comes back to me like a cloudy dream I can remember only partially. In and amongst my overloaded, but ordinary life, was the first time I heard of COVID-19. On that day there were 61 confirmed cases of the novel coronavirus, today, there are over three million.

These past months, I have struggled to make sense of how a cluster of disease in China snowballed into a global pandemic, but the narrative goes something like this:

Following a moderate, but aggressive spread throughout Hubei province in China, officials identified the novel coronavirus. The Chinese government imposed unprecedented lockdown measures, but infected travellers had already carried the disease outside of Wuhan. By the end of January, most major countries, including Canada, had reported at least one case, but these were isolated events.

In February the disease became legitimately global. After the case count grew exponentially in China, the virus arrived in Iran, and Lombardy, Italy where patches of outbreaks emerged. As travellers from these regions spiralled out across the globe, the case numbers grew larger and larger. Still, world leaders showed minimal concern, while many countries, including Canada, perpetuated that the risk remained low to Canadians (an assertion which will surely be criticized in the coming months).

Going into March, the case count continued to climb rapidly, with no signs of the virus slowing down. Hoarders rushed to stores to stock up on toilet paper and hand sanitizer. Progressively, people became more precautious and worried. Finally on March 11, in what some may call an overdue announcement, the World Health Organization declared COVID-19 a pandemic.   

The same week, Ontario revealed it would close all schools following March Break, and on the Friday before the break, the government warned against all non-essential travel outside of Canada, but by this time it was likely too late. On the 15th, Ontario announced the closure of all non-essential businesses.

March also marked the beginning of the "social distancing era" for Canadians and adapting to a new life of staying home. This all occurring while over one million Canadians lost their jobs and stock markets plunged into a sea of red.

Our lives look vastly different from a few months ago. Days consist of staying at home, going out for only essentials, and learning through a computer screen. For others, these days comprise countless hours exposed to the virus, working at a grocery store, or long shifts spent treating the sick in an ICU. Unfortunately for some, days are spent in a hospital bed, praying they will see their family again.

I have found an interest in asking my friends when was the last day they felt their world was "normal?" I, myself, have yet to uncover an answer because everything about this virus seems gradual. The coronavirus pandemic is in many ways, an unconventional crisis. No country committed an act of war in seconds. Millions of jobs weren't lost in a day. And hospitals didn't become overloaded overnight.

Rather, The COVID-19 pandemic rippled in the undertows of the daily news for weeks. While people ravaged store shelves, the virus silently pushed its way throughout the world. Financial worries slowly built, but first-hand effects of the virus at home were virtually non existent. Gradually, our lives were upended. The stock market dipped, schools closed, travel became cut off. Now we cannot visit friends or hug our families. Each day the death toll continues to rise, steadily, with no clear answer to when it will stop. 

There is no period in a history textbook that we can compare to today's world. Where most crises have a definitive start, and an end in sight, the coronavirus pandemic has neither. These unique characteristics of the coronavirus pandemic are what makes the future so uncertain. 

Every day, we adjust to a new normal: learning to study online, or staying in touch when we can't be together. As underscored in last week's tragic Nova Scotia Shooting, many families have had to grieve apart.

While there will never be a definite level of certainty to this crisis, there will be shimmers of light and hope. Take the One World: Together At Home broadcast as an example. The telecast rewrote the rules of a charity benefit concert, inviting audiences into the living rooms of the world's biggest stars. Organized by Lady Gaga, the show raised almost 128 million dollars for COVID-19 response.

In our community, efforts of solidarity are ubiquitous. STA students Louis Park and Gabbie Cruz launched their own initiative last month, with the  #CanadaSaysThankYou Campaign, encouraging Canadians to take short videos or pictures of themselves showing their appreciation for Canadian doctors and nurses. 

Encouraging events like these are what we need to hold on to as we continue fighting this relentless disease. The coronavirus pandemic is far from over and will continue to devastate and change our world. The uniqueness of the situation makes it difficult to know what will come next, but eventually this crisis will end.  And as the world slowly fell apart, it will slowly fall back together.