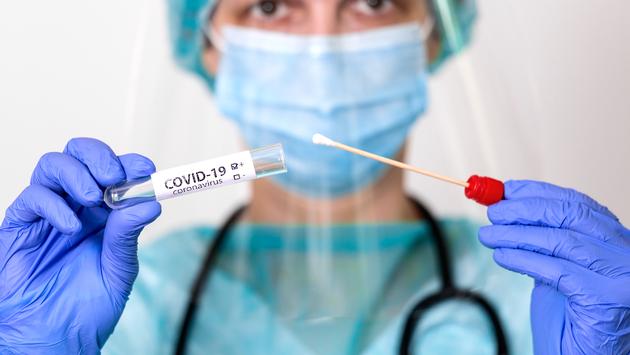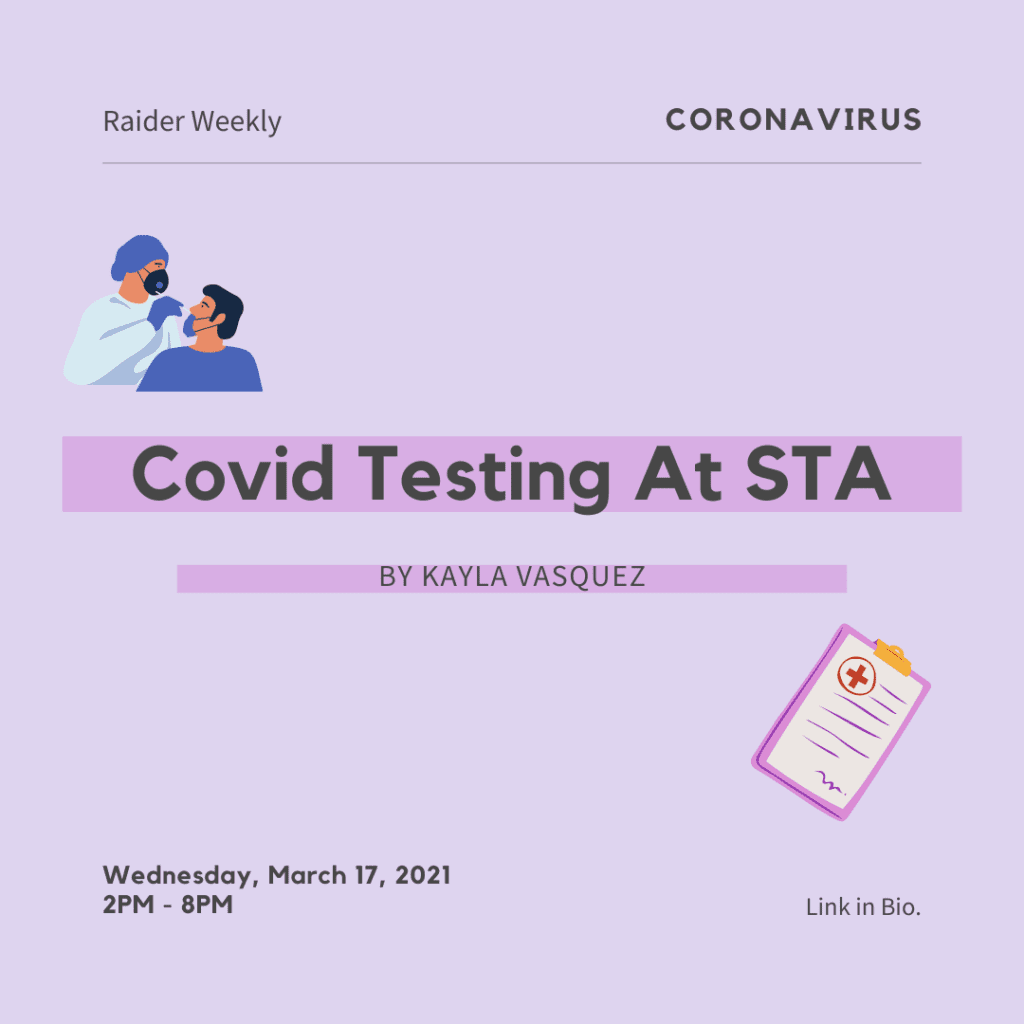 By Kayla Vasquez
After the Christmas Break lockdown, Ontario's Minister of Education, Stephen Lecce, stated that the province would be "expanding COVID-19 testing for students" in schools upon reopening. The province-wide Ontario lockdown began on Boxing Day and students learned virtually throughout the month of January.
The stay-at-home order did seem to work, as the seven-day average number of new cases and hospitalizations decreased.
Despite this decrease, the Ministry of Education carried out the plan. As of last Wednesday, STA introduced its first round of COVID testing for our family of schools. Medical testing company, LifeLabs, ran voluntary tests to asymptomatic staff and students from 2 pm-8 pm on the 17th.
In the Halton Catholic District School Board, each of the nine high schools (in Burlington, Oakville, and North Halton) served as one-day testing sites over 3 weeks.
"My testing experience was great. Once I checked in, I proceeded to the nurse who did my test. The swab wasn't uncomfortable for me at all, and I received my result online the next day. I was out the door in under five minutes," explained Grade 11 student Ethan Carley.
"Overall, I was impressed by how organized, fast, and efficient the whole process was. Hopefully, with this testing, we'll be able to see how much COVID is actually spreading in schools and whether changes need to be made accordingly."
"Thank you to all the health care workers who conducted the testing and who are working to protect us every day," he added.
In the spirit of his words, we are truly grateful for the work done by all essential workers. Be sure to spread awareness, support our workers and local businesses, and do what you can to spread hope in your community.
Stay safe, Raiders!
All information is taken from the St Thomas Aquinas website St. Thomas Aquinas Catholic Secondary School, Oakville, CBC News Ontario to announce on Wednesday when schools will reopen, and LifeLabs COVID-19 Testing For Ontario Schools – LifeLabs.