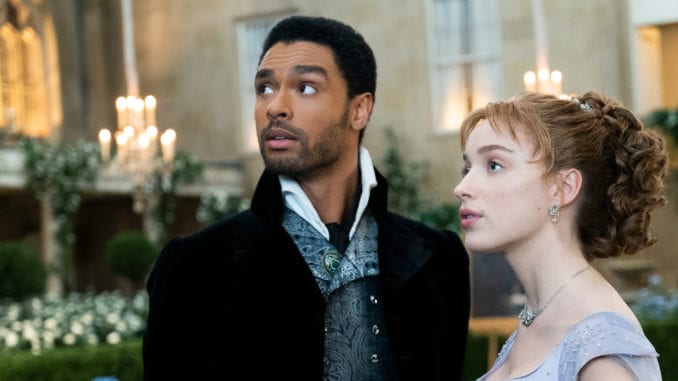 Ever wonder what Gossip Girl would have looked like in the early 19th century? Well, even if you haven't, chances are that you have heard of 2021's hottest new show, Bridgerton!
Its reputation may proceed it and I do agree that it is not suitable for all viewers based on its overtly explicit content. Only you know what you are comfortable with! If you are not comfortable with this, I would suggest another period piece for family viewing.
It is a great show if you are like me and are a fan of history because it provides insight into what life was like during this era. Although it is not historically accurate in terms of casting, I do appreciate the colour-blind approach as it provides an ideal of what could have been. Speaking of the diverse cast, I found that each character brings something to the table, and that there is more to each character than what first appears. For example, the audience is brought along on Eloise's journey to discover who Lady Whistledown is. While I won't spoil who it is, I think the reveal is very satisfying and worth the wait!
There is a wide range of characters that allows for at least one character for anyone to relate to.
Something else that I think is particularly noteworthy is that there are instrumental versions of popular songs like Ariana Grande's "Thank You, Next", and Maroon 5's "Girls Like You." It is a nice modern twist to a show that embraces both the past and the present, without ruining the overall integrity of the show. Bridgerton is well worth the hype, so check out Season 1 on Netflix!