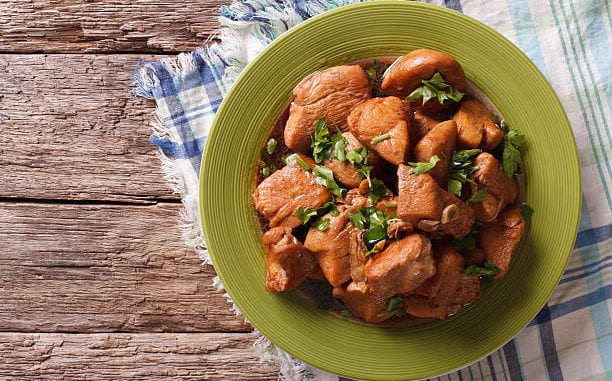 To celebrate Asian Heritage Month, I have curated a traditional Filipino recipe for your enjoyment: chicken adobo, which is chicken cooked in soy sauce and vinegar with garlic. This traditional Filipino dish is best served with steamed Jasmine rice. Not vegan-friendly… probably.
Preparation Time: 1 hr and 10 minutes
Cooking Time: 50 minutes
Total Time: 2 hrs
Serves 4 people
Ingredients
2 lbs chicken cut into serving pieces
3 pieces of dried bay leaves
3/4 cups soy sauce
¼ cup white vinegar
5 cloves garlic crushed
3 tablespoons cooking oil
1 teaspoon whole peppercorns
Instructions
Combine the chicken, soy sauce, and garlic in a large bowl. Mix well. If you don't mix well, then I will know. Marinate the chicken for at least 1 hour. Note: the longer the marination time, the better.
Heat a cooking pot and add cooking oil. Not engine oil. Learned that the hard way.
When the oil is hot enough, pan fry the marinated chicken for 2 minutes on each side.
Pour in the remaining marinade, including the garlic, and bring to a boil.
Add dried bay leaves and whole peppercorns. Simmer for 30 minutes or until the chicken gets tender.
Add vinegar. Stir and cook for 15 minutes on low heat.
Once the sauce has thickened, turn the heat off.
Serve hot with steamed jasmine rice and enjoy! Enjoyment is mandatory.