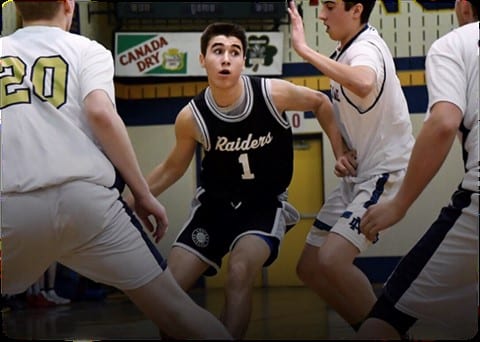 A student with, no doubt, a bright future – Chris Sagl. Although you mostly know him for his enthusiasm and school spirit, it shows in his athletic performance too.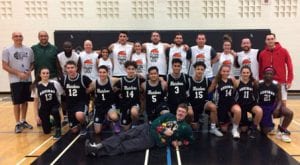 Chris excels in sports such as volleyball, basketball, and track. However, basketball seems to be his favourite as he's been playing it since he was young.
His biggest inspiration is his brother and his high school coach – Mr Polizzi. Chris' older brother is one of his biggest inspirations because he pushes him to work hard and challenge himself every day. His high school coach, Mr Polizzi, has inspired him to not only focus on his athletics but to also excel in academics. Their influence is evident in his athletic performance.
For any kind of sports, there are usually expectations for students and the teams to do well. He agrees that doing high school sports comes with high pressures. Chris has noticed that he has a competitive nature which he uses to his advantage to drive him in these times.
Like most of us, Chris has to juggle academics with his extra-curricular activities since he finds both equally important. This determination is reflected in his goal of getting a scholarship before going off to university and playing professionally. While he is capable of doing just that, one must always be realistic. If things don't work out as planned, he wants to become a PE teacher. This will allow him to remain active doing the sports he loves and teach kids something he's passionate about.
Chris seems to have a plan for where his life is heading, and we wish him the best of luck on his path! We look forward to his future endeavours.
Keep updated on Raider Weekly for more sports updates and insider info!