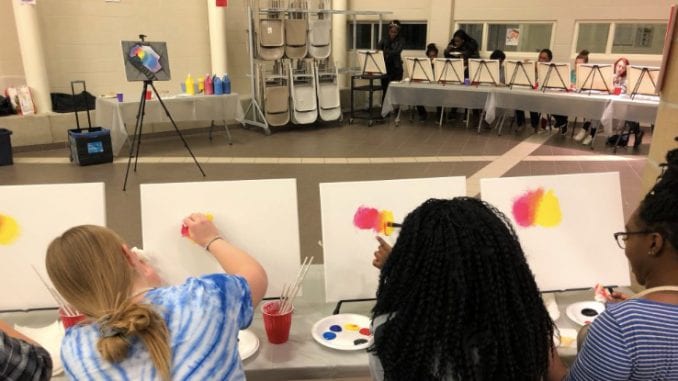 STA made an effort in celebrating Black History Month this February. A field trip was organised to the Oakville Museum to educate students about freed African Americans and their journey through the underground railroad. And while going back to history is always important, this year, STA took Black History Month one step further.
On February 27th, Ms Bonsu held an STA Paint Night where students enjoyed cultural food and of course, a painting tutorial from a black artist.
You can see the masterpieces below!