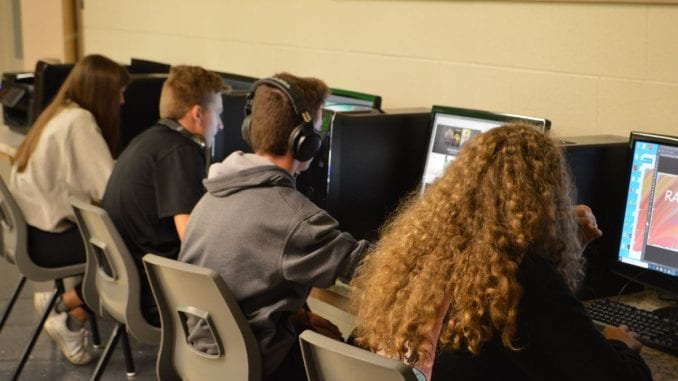 Calling all media lovers! Communications Technology is the course for you! From graphic design, to photography, to digital video, Comm Tech is the course for all those with a passion to create!

This course covers different aspects of content creation from various perspectives. Students taking this course learn to operate different types of equipment, such as tripods, cameras, and video cameras to name a few. Students also learn about different angles and techniques that will enable them to get that perfect shot they were dreaming of!

But, it's not the cameras that create the finished product you see on social media and in advertisements; it's the editing process! Students have the opportunity to work with professional software such as Photoshop, Illustrator, Premiere, and In Design! Learning to work with these programs allows students to turn their creative visions into reality. Not to mention some of these skills are excellent to have on your resume!

This course is great, as you get to work with like-minded people, and have many opportunities to put the skills you accumulate to good use, like if you wanted to collect footage from the next football game, create your next social media post, or edit your next YouTube video. The beauty of this course, is that the opportunities are endless!

Does this sound appealing to you? When the time to plan your courses for next year rolls around, don't forget to choose Communications Technology as one of your electives!