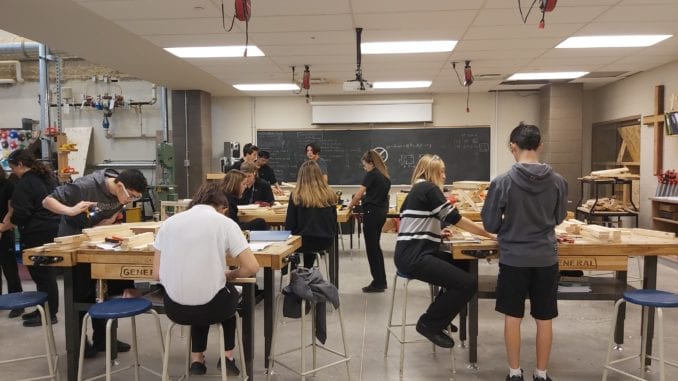 Hey Raiders!
Have you met the students of construction class? I spoke to students of Mr. Gendron's second period grade 10 class: Designing, cutting, building.
What are the majority of the lessons?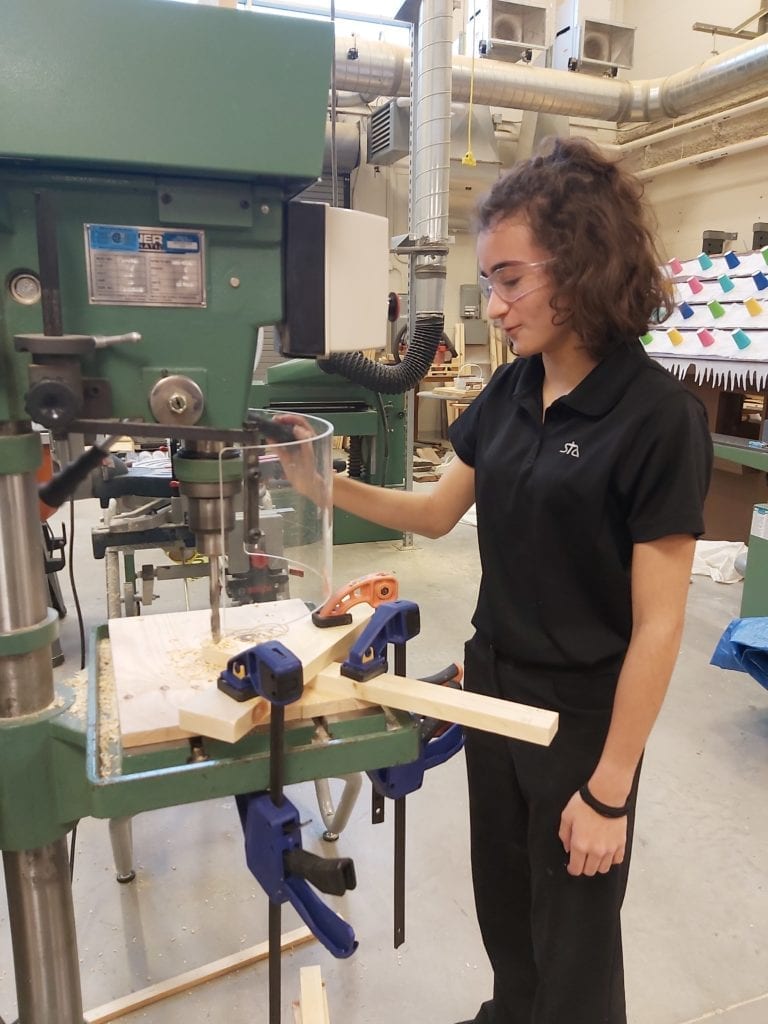 N: We are discussing how to use machines and their significance.
What is the class' latest project/assignment?
N: We are building our very own stools. We get to clamp, cut and shape things. It's a very fun assignment!
Why did you choose Construction?
J: I like being able to build my own things. Construction isn't like engineering but it's cool to know how to use machines. That's why I chose it.
N: I chose construction because I like wood and saws.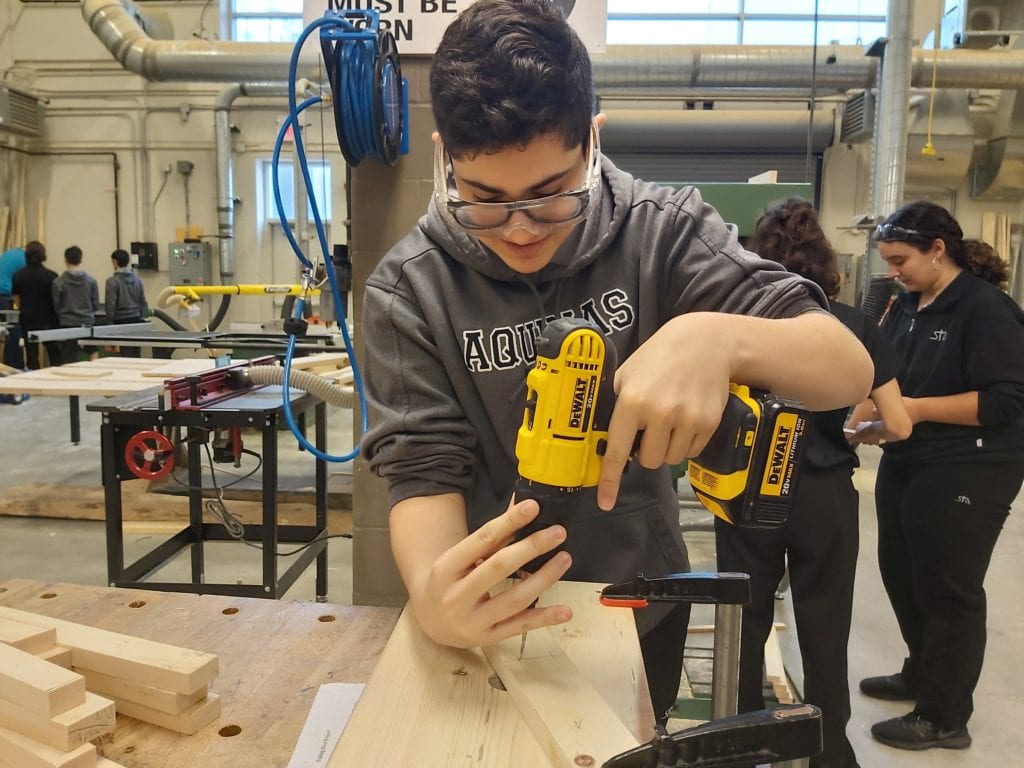 Tell us some things that people do not know about Construction.
N: People think that construction is just sawing and making clocks but we actually learn about machines and it teaches you how to branch into other careers and build a strong foundation.
OK Raiders there you have it. Such a fun elective!