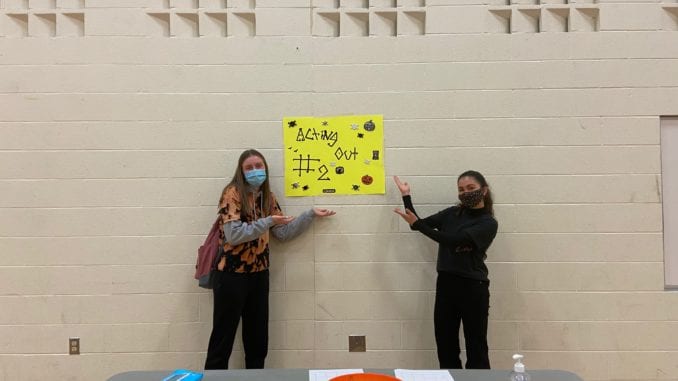 Hey, STA Class of 2023! If you are considering becoming a mentor for the upcoming school year, you may have a few questions about what exactly the program is all about. Here is a chance to get your questions answered!
What exactly does a mentor do? What is their main responsibility?
As a mentor, your job is to help incoming students adjust to STA and to be there for extra support during their transition. You will also be there to ask any questions they may have about STA or just high school in general! (You can also spill the tea on any insider info they should know, whether it be teachers or classes to take!)
How many Grade 9s will I mentor?
You will mentor around five Grade 9s.
How do I get matched with Grade 9s?
You will likely get matched with Grade 9s of the same gender and if COVID-19 is still around come September, by cohort.
How will we be in contact with our mentees?
While it has been a bit more difficult to connect with one another this year in general, this year's mentors have taken to mostly virtual communications to get in touch with their mentees. However, there was an in-person Halloween event this year that served as a way for mentors to get to know their Grade Nines.
Normally, your locker would be beside or at least near your mentees, so there would be ample opportunities for interaction. There would also be many more events that provide an opportunity to get to know each other better.
What will it look like, potentially with COVID-19? Will there be online events held for mentee engagement?
If COVID-19 is still impacting the school community come September, then any communication and events will have to run predominantly online as they were this past year. There may be a few events, like the Halloween event run this past year, with masks and social distancing.
Being a mentor was a fulfilling experience as I saw my Grade 9s branch out and become more confident in themselves and their abilities.
You can apply to become a mentor by filling out this form.
If you have any more questions about becoming a mentor, email Mrs. Smith at smithr@my.aquinas.me.