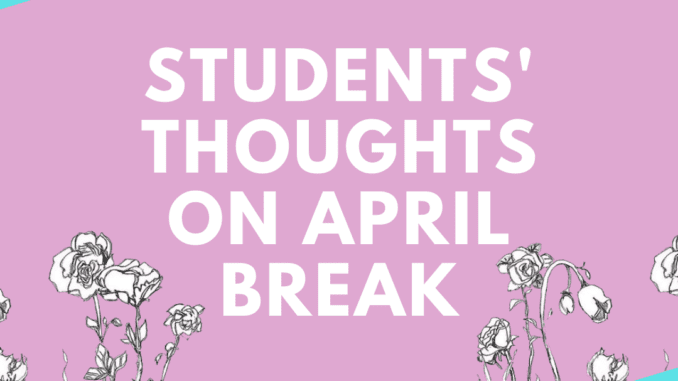 In efforts of minimizing the spread of COVID-19, the Ontario Government made the decision to postpone March Break for students to April 12-16, making this year's break an "April break". This change took many students by surprise, and lots of emotions arose as a result.
The general consensus is that students would have preferred for March Break to take place as originally scheduled. The quadmester schedule is already extremely tight, and many students were relying on March Break as a time to catch-up. The new break date is right at the end of the third quadmester, which ends on April 21. April 17-19 is a weekend, so students will only be returning for the last 3 days of this quadmester. Many teachers have planned to finish nearly all of their course content prior to this date, which only adds to the time limitations of the quadmester. This adds to the stress of both students and teachers. The break is no longer within a time period that is suitable for teachers to catch-up in lesson planning and students to catch up on schoolwork.
To hear the voices of the students, we provided them with the question: "How do you feel about March Break being postponed?" One student says they were "annoyed" because they believe "it did nothing". This response is a direct outcome of the government not providing enough resources for students to understand the changes in the break. Students were provided with little to no explanation as to why the postponement is an effective method of slowing the COVID-19 spread. Another response to the prompt was that the individual is "very sad." The rushed changes meant many canceled plans and additional pressure to complete tasks. These responses vary and are only a sample size, but there's a consistent dissatisfaction in the changes throughout.
One can conclude that students were not happy with the new April Break, but if it slows down the spread of COVID-19, it is a blessing in disguise. It is important for students to understand that though times are tough, all of this is temporary. If you are feeling upset about these changes, just remember that the break is right around the corner and you are almost there. Wishing everyone a happy and healthy April Break! 🙂