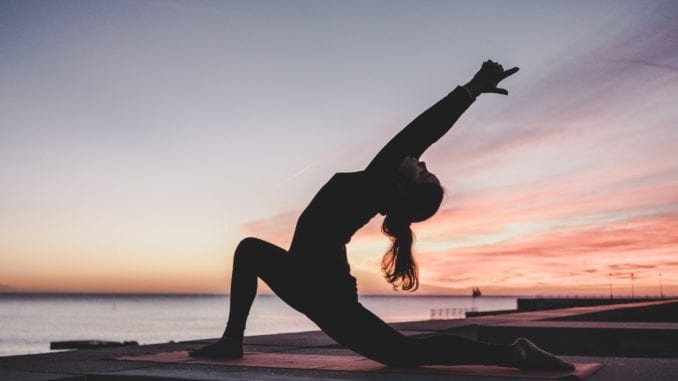 We have experienced this pandemic for over a year now, enduring safety protocols, working and learning online, battling mental health, isolation and overall a life-changing crisis. Most can agree that this occurrence has disrupted routines, which has left several people desiring to regain the normal lifestyle they once had. However, some don't have the motivation to take the first step. If you see yourself in this situation, keep reading! Here's some advice, mindset goals and habits you can use to better your everyday life.
Guidance and Advice
Self-motivation
Self motivate! One way to do this is to watch others become productive. By watching other people be productive, you will want to be productive too! Watch Youtube videos on productivity and see what others have to say about becoming productive. A useful tip is to set time restrictions or create a schedule for yourself so that you don't go overboard on what you are doing and will give you time for a break. While you are focused trying to get that studying done, become distraction-free (this means turning off or activating 'do not disturb' on your device). Care for what you are doing so that even when there are struggles, the foundation of love for the task will help you push through.
Connect
While you are at home and with your family members, keep them company and show them you care. Even if we cannot physically see our extended family, call them! Set up a family meeting through Zoom, Google Meet or Microsoft Teams. Ask your grandparents or parents to share stories from their childhood or early age and learn about your family history! Similarly, reach out to old or close friends to see what they're up to and catch up with one another. Engaging yourself with loved ones will automatically boost your mood.
Seeking Internally
Do not dwell on the negative and aim to better yourself. For example, if you have a goal to workout a certain number of times a week, get a family member or friend on FaceTime to do it with you. It's easy to talk yourself out of positions you aren't really feeling at that time, but if you have someone else to help motivate you, the task will be worth it! Try to limit excuses and any self-doubt you may have because if you take a good look at yourself internally you will realize the true values you can obtain. Be fully present and discover that there is always room to improve to achieve your best self. Everyone has their own strengths and weaknesses, but strive to turn your weaknesses into strengths. As Michelle Obama says, "You'll develop a set of skills that you can mould and apply to any situation you encounter." If you can take on this skill, you are capable of anything you aspire to do.
The Impact of Mindset
Future Happiness
Having an optimistic mindset helps you achieve your goals. Think about your own future happiness and how you want to feel once you have accomplished it? Use this method to get you through any situation where you might not feel as motivated. Are you making the most out of your life right now? Reward yourself at the end of completing a goal so you have something to look forward to.
Introspection
Understand yourself and find passions that make you feel your best. However, there has to be a realisation between instant gratification and a long-term fulfillment. Focus on what matters to you, because you are the one in control of your own life. It doesn't matter what others will think, because acting upon your own happiness is ultimately to make yourself proud. The term "introspection" describes the examination or observation of one's own mental and emotional processes. Reflect on yourself and find out what kind of person you want to be and act on it!
Growth Mindset
Our minds are always growing by learning through experiences we have every day. Believe that there are an endless amount of possibilities to develop yourself through hard work, external support, gratitude and building self-confidence. Create something you can offer to the world, whether it's an object or providing yourself to help your community. Every individual is given talents, so use yours to the max! Do not see mistakes as failures. Learn from them and escalate your lifestyle.
20 Healthy Habits
Here are some healthy habits to pick up to increase, fixate and reframe your way of living!
Go to sleep for about 7-9 hours, and wake up early.
Make your bed first thing in the morning!
Do a morning stretch.
Meditate or do yoga, get an app like Headspace, or go on Youtube.
Do a small workout, and be consistent. Make it small so it can be achieved daily.
Drink plenty of water and set goals! For example, drink two bottles of water a day.
Set a number of times you want to do a full-body workout, and make sure to sweat!
Get fresh air and go for daily walks. Set goals like 10,000 steps a day. Your phone or a Fitbit can help you keep track.
Find a new hobby! Try some art, music, bake, etc.
Pick up a book, or ask your peers for recommendations!
Learn to cook. If you're staying home all the time, you might as well learn now!
Write down personal goals, or write journal entries.
Find time to pray and reflect.
Organize and get into a habit of saving money.
Clean/organize your room.
Self-care; create your own spa day (light some candles, draw a bath, etc.).
Build a skincare routine.
Buy a plant and take care of it.
Create to-do lists and give yourself small tasks so you feel motivated and want to accomplish more.
Do a social media detox; this can vary, but maybe once a month or once every 2 weeks.
Whether we're in quarantine or not, there are numerous activities you can do to keep yourself occupied as well as everyday habits to boost your life to the next level. Everything is possible to what you set your mind on, and whatever you plan to accomplish will be worthwhile. If you put your full effort directed towards your objectives, you will earn and deserve the reward that comes with it. Strive for your aspirations with the intent that you will be satisfied with your true self!