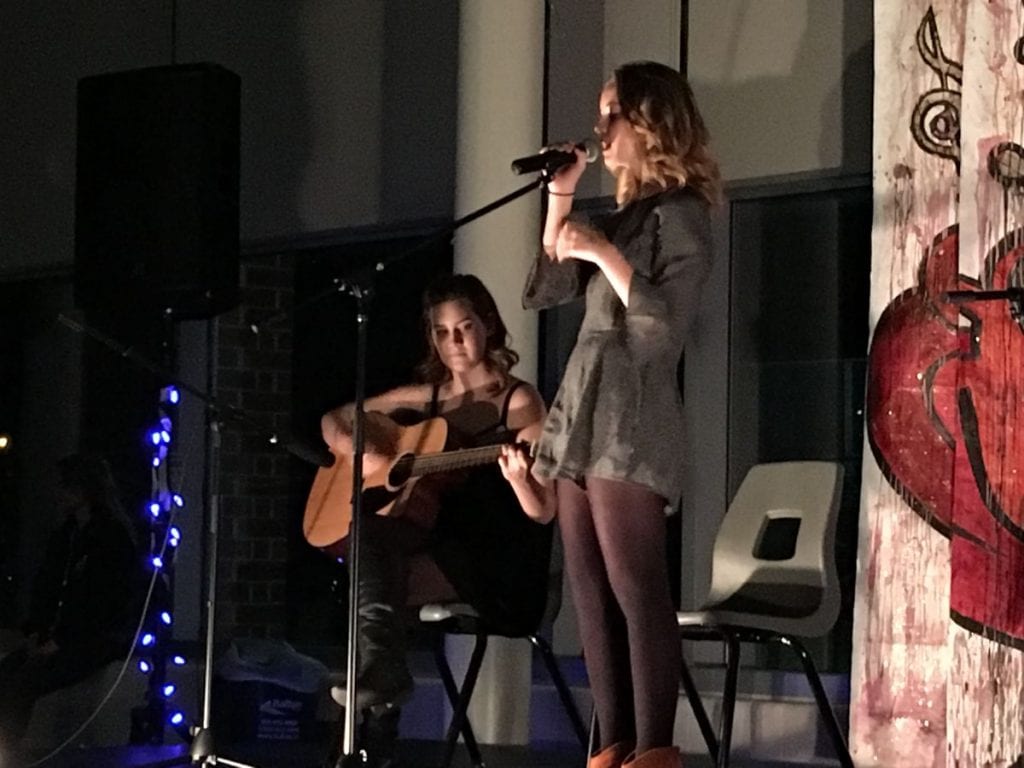 For weeks, Quads 3 and 4 of STA's Peace & Justice Club had been carefully planning all the details of this year's first Coffee House. On Thursday November 19th, it was time to put it into action.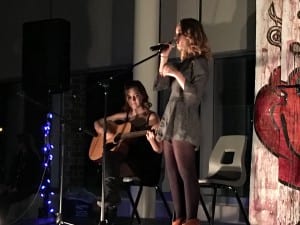 Club members began showing up in the cafeteria at around 4:30pm, bringing with them homemade freshly baked goods – including brownies, cookies, and even a crème caramel. There were enough goods to sit on roughly 4 of the caf's tables!
Every member took an important part in the setup, duration, and turndown of the event: During setup, members moved all of the tables into certain areas, set up the stage, prepared chairs for spectators, set up microphones, and even hung up Christmas lights for decorations. During the duration of the event, members performed many tasks such as selling tickets, guarding the doors to the cafeteria, and selling baked goods. Afterwards, they folded up the stage, picked up garbage, and returned all chairs and tables to their original spots. It was a valiant effort from each and every member.
The Coffee House itself saw over 10 unique performances showcasing outstanding levels of talent from STA's students. From solos to duets to groups, these included singing, dancing and playing many different instruments. The acts even included Bollywood dancing and a Spanish duet!
Overall, it was a great night, full of fun and friends. If you couldn't make it this time around, no need to worry – Quads 1 and 2 of the PJ's will be hosting one next semester.