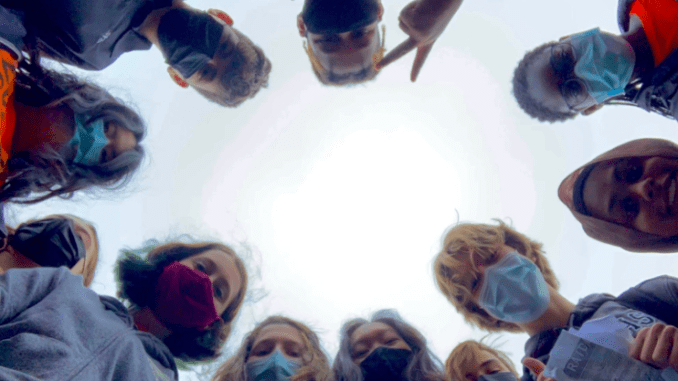 To kick off the start of the year for our newcomers in grade nine, the RAM mentors here at STA put their time and effort into planning an engaging and entertaining Fall Fest event which took place last week. There was plenty of mingling, games, photo booths, prizes and, most importantly, food! 
All the grade nines and their mentors were put together in "families" coordinated by colour and everyone who participated dressed up in their family colour!
The day started with some ice breakers to get to know each other a bit better by playing 'This or That'. You would be surprised to know that some kids still like writing in their notebooks and not on Google Docs!
Shortly after, every team colour had to put their minds together and complete a scavenger hunt around the school property. Some of these were tricky, like getting a photo with a live animal or taking a group photo with something that starts with a "Z"… The White team had no problem completing that task, as they found a person named Zane:
It was amusing to see students putting in so much effort and participation into getting the scavenger hunt done; it is not like free pizza lunch and chocolate bar prizes had anything to do with it…
Not only did they have fun completing the challenges, but they also managed to get captivating pictures with their group!

Later in the day, they moved on to having a competition between all the families by doing team vs team activities. The games played were football toss, tug of war, mummy wrap, pumpkin toss, water relay races, marble sleds, and charades. Even our mascot Raider Tom decided to come out and join all the fun!
To finish off the eventful day, we had over 60 pizzas to share, a cotton candy machine and a photo booth to take pictures that all the grade nines and mentors will cherish forever! Overall, the event was a success and we are all excited to see what the mentors have in store for us in our next event!! Special thanks to Mrs. Zizzi and Mr. Culina who helped organize this event alongside the mentors in charge of this October event, Diane, Marcus, Chiara, Julia and Marrisa.