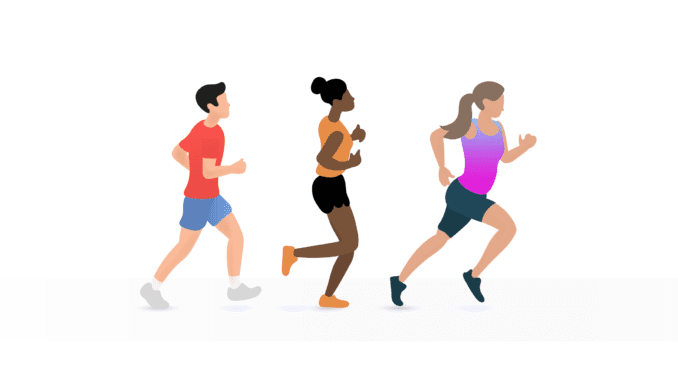 Hey Raiders!
Do you wish you could be more active? Do you enjoy running? Do you wish there was a place where you could meet other runners? If so, the Running Club—Running Raiders—may be the perfect place for you!
When?
The Running Club meets Tuesday every week after school. Although this is an athletic club, it is also a great place to meet new people as it has a prominent social aspect during which members talk and check in on each other.
"I am enjoying this club very much as it is helping me reach my personal goals relating to exercise and health."

-Sarah Esttaifo
What?
The club is purely for fun, which means no previous experience is needed! The club sets goals to achieve as a group, but everyone is encouraged to progress at their own pace—it is purely for enjoyment!
"I enjoy running with people because it keeps me motivated and makes it more fun for me. I'm eager to attend more meetings and see how I improve over time."

-Sarah Esttaifo
"I also enjoy running. It will also be interesting to see how we improve over time."

-Jana Cusick
Who?
The club is run by Mrs. Smith, Ms. Balogh, and Ms. Kam. It currently has fifteen members and is hoping to find more!
"I like this club, I think that this club could be good for anyone. This club will help me stay in shape, and give me a mental break."

-Jana Cusick
If you're interested, pick up a form by room 207 and start running!