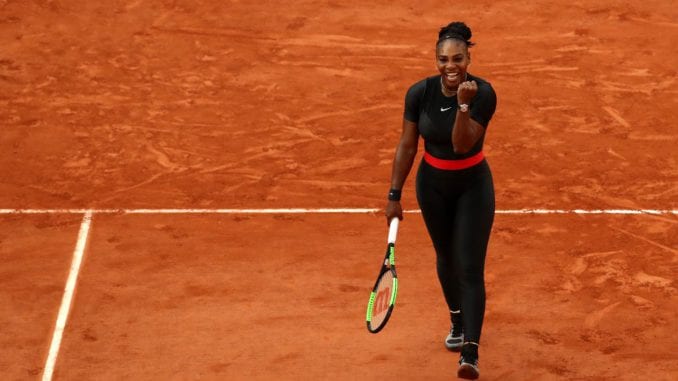 American professional tennis player Serena Williams has had a tough month, to put it simply. On September 8th, the world was set ablaze with the 2018 U.S. Open headlines, but none of them were focusing on tennis per se. Instead, they focused on Williams' heated argument with chair umpire Carlos Ramos and it has continued to be one of the most contentious topics in the sporting world.
The controversy began when Ramos gave Williams a code violation after ruling that her coach, Patrick Mouratoglou, was helping her through hand signals during the match. Williams vehemently denied this accusation, but the tension only brewed from this moment on. The tennis player was seen repeatedly approaching the veteran umpire, demanding an apology for questioning her character. Mouratoglou later admitted to assisting the four-time Olympic gold medalist:
"It was coaching from my side, but she didn't see me. That's why she didn't understand why she had a code violation. I don't understand why this happens in a Grand Slam final where I never had any warning ever in my career. Second, we all know that all the coaches coach at every match all year long. The coaches know, the players know, the media, the ATP, everyone knows it. … I've seen this umpire in a few matches, this is the first time I see him do things so extreme in all aspects. It's a shame, I think, to do that and kind of screw the final."
Many of Serena's devoted fans have defended her by saying that this rule is very subjective, and Ramos could have easily given her an off-record word of caution, rather than hitting Williams with a code violation and a warning.
Later in the match, Williams was penalized for smashing her racket across the court after misplaying a shot. Consequently, she had an entire game docked off. This was her second code violation of the day and the point of no return for Williams. She stalked to the chair and yelled to Ramos: "You owe me an apology. I have never cheated in my life. You owe me an apology. You will never do another one of my matches." Williams continued her tirade throughout the game and claims the umpire is a thief and a liar. At this remark, Ramos issues her a third code violation-resulting in the loss of a game.
The U.S. open has sparked an extensive debate, not only due to William's ungracious attitude and ignorance of rules but also of Ramos' labelled sexism. While people have defended Ramos for protecting his own integrity, others find him taking such offence during a crucial point in the game to be a misuse of power.
Williams has spoken out on the controversy and stated, "There are men out here that do a lot worse. But because I'm a woman you're going to take this away from me? This is not right and you know it. I know you can't admit but you know it's not right. … I get the rules. But I'm just saying it's not right."
Williams was later fined $17,000 for her three code violations. Ahead of these fines, Williams said she is going to continue to fight for female tennis players rights.