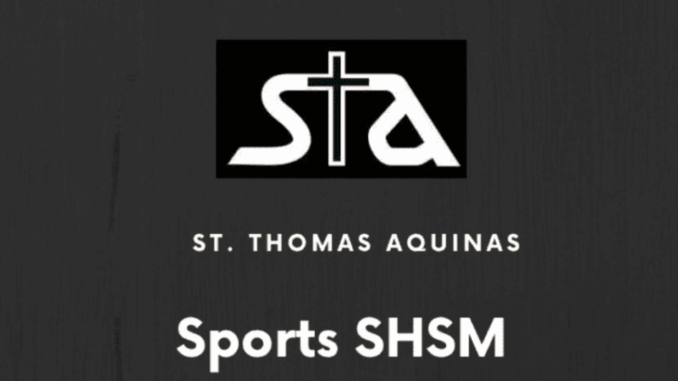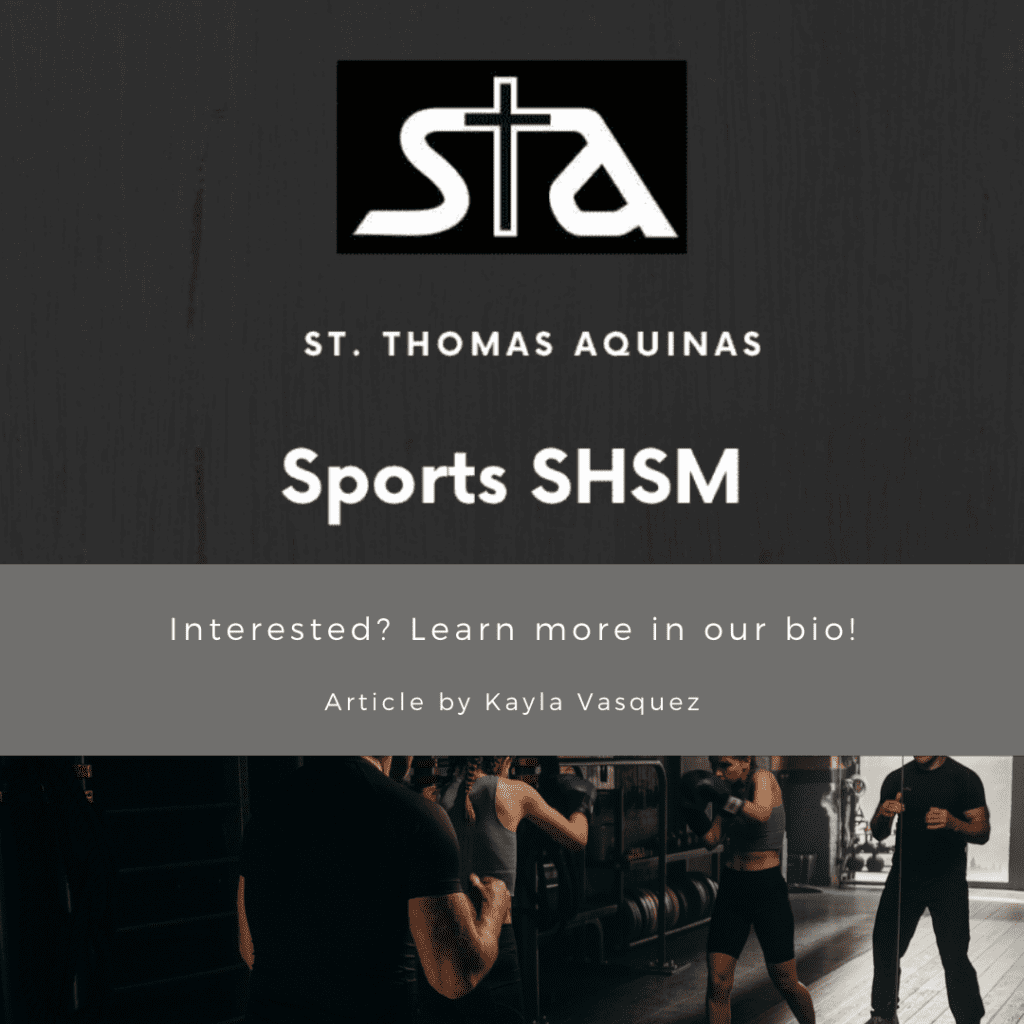 Interested in Sports SHSM? Just want to know more about it? Here's Mrs. Merrick from STA's Phys Ed Department, answering all the important questions.
Can you briefly describe the program?
The Sports SHSM gives students the opportunity to gain sector-based skills and experience to prepare for a career in the sports industry. Students can be in any post-secondary pathway including apprenticeship training, college, university, or an entry-level position in the workplace. 
Who should join Sports SHSM? Any requirements?
Anyone can join, as long as you have a passion for the sports or athletic world, and are interested in learning more about the opportunities available in those industries!
The only requirements necessary would be to make sure you have the correct course requirements with your guidance counselor and get co-op in your schedule for grade 11 or 12.
What type of commitment is needed for Sports SHSM? Should participants take time daily to do it? How often do meetings take place?
We will attend 3-4 certifications a year (half-day or full day) and there are occasional opportunities for field trips and guest speakers.
What do you do in the program? Does it involve co-op, lessons from the program, or maybe both? Do you go anywhere?
Co-op is definitely needed to graduate with the SHSM Red Seal on your diploma, but there are many opportunities to fit that co-op into your schedule, including summer school, night school and regular day school.
There are field trips to colleges and universities, outdoor activities for certifications, and sector-based field trips. With COVID precautions being almost over, we are hoping to do a lot more next year!
What do you gain from it?
Canada's sports industry is growing. Dozens of cities now have professional sports teams and franchises. In Ontario, there are over 25 professional teams in sports ranging from hockey, to lacrosse, to soccer. According to Statistics Canada, the Canadian sports sector generates around $8 billion a year and is growing.
You will walk away with the following skill-sets:
A strong foundation to learn in the Sports industry
Coaching, sport program design, and fundamental skills in a sport
Personal management
Teamwork
Communication
Leadership
Self-confidence
How long does the program last? When does it start and end?
The program lasts two years, in grade 11 and grade 12, but we've had students join the program in grade 12 as long as they can fit co-op in their schedule.
Where does it take place?
Some certifications (first aid and CPR) and activities (guest speakers) take place at school and others off campus at various locations depending on the certifications and activities.
Any resources, knowledge, or fees needed to participate?
Everything is FREE! All trips, certifications, and buses are covered by the Ministry of Education.
Who should be contacted to participate?
Contact your guidance counselor for more information on how to apply. If you have any more questions regarding the program, please contact Mrs. Merrick (merricks@hcdsb.org) or Mrs. Kuzmar (kuzmarn@hcdsb.org) down in the Phys Ed. Office.