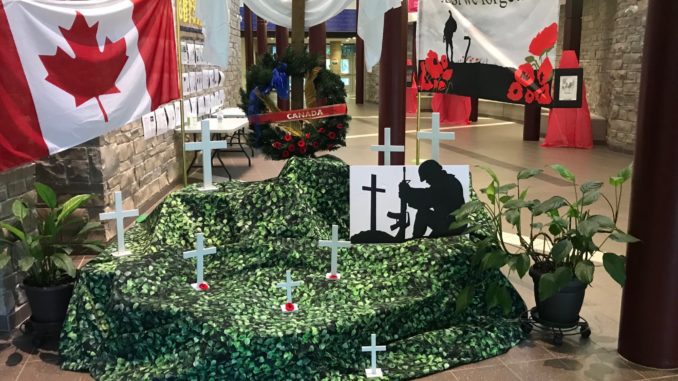 Today, Thursday, November 11th, Canada will be honouring the lives of veterans and soldiers for Remembrance Day. The date commemorates the Armistice that ended WWI in 1918. Each year on November 11th, we are called to salute Canadian soldiers of the past and present, for their role in protecting freedoms and values we hold dear.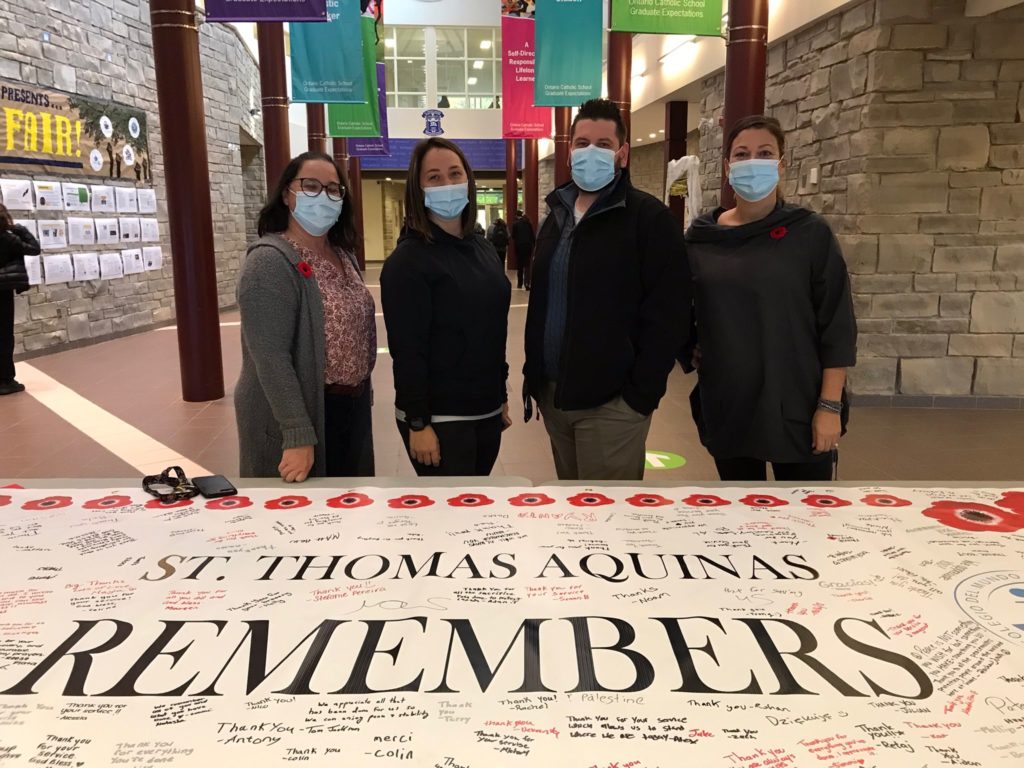 Teachers in the Canadian World Studies Department organized a Remembrance Day banner, encouraging students to sign it and reflect on all that we have to thank Canadian troops for. The STA community is also paying homage to the sacrifices of our armed forces with a tribute in the atrium, to spread awareness and serve as a reminder of the fallen soldiers who died for this country. The set up includes art pieces, a Canadian flag, crosses and many poppies as part of the memorial. The SpecEd department helped out with remembrance day preparations by distributing poppies to home room teachers last week.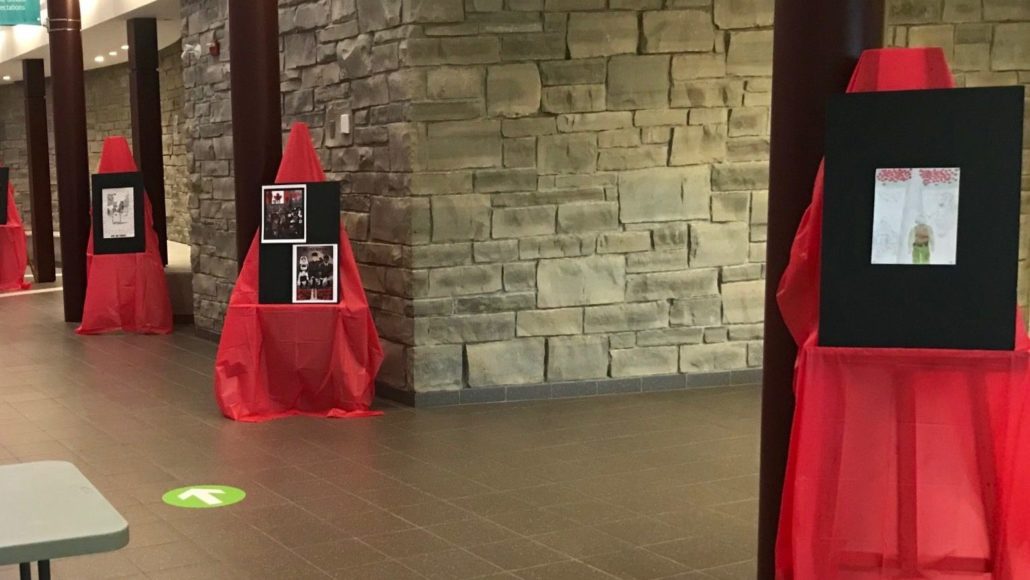 Although STA students will not be in school on Remembrance Day, these initiatives and tributes run by our school community are our small way of paying tribute to the soldiers who have shouldered the cost of our freedom in Canada. Lest we forget.