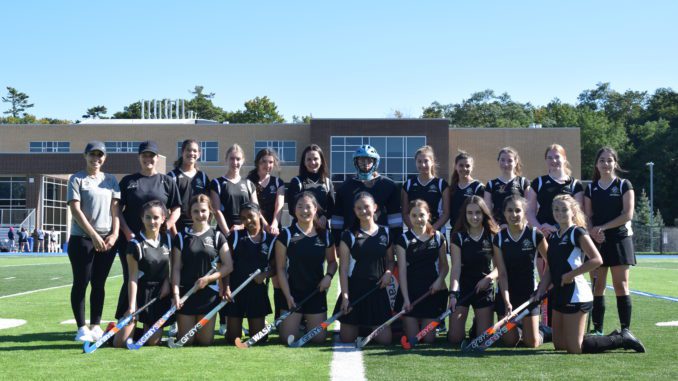 The senior girls field hockey season flew by too fast. What an impressive season for the team, as we pulled off an undefeated streak in the regular season. We also had the least amount of goals scored against us in the league. What an accomplishment! We played numerous games at home and were able to travel to Assumption, St. Francis Xavier, Holy Trinity and Bishop Reding. 
In this brief season, four birthdays were celebrated! Shoutout to Leela, Kristen, Priya and Ms. Maciel. Lots of cookies, cupcakes and sour keys were going around post-game.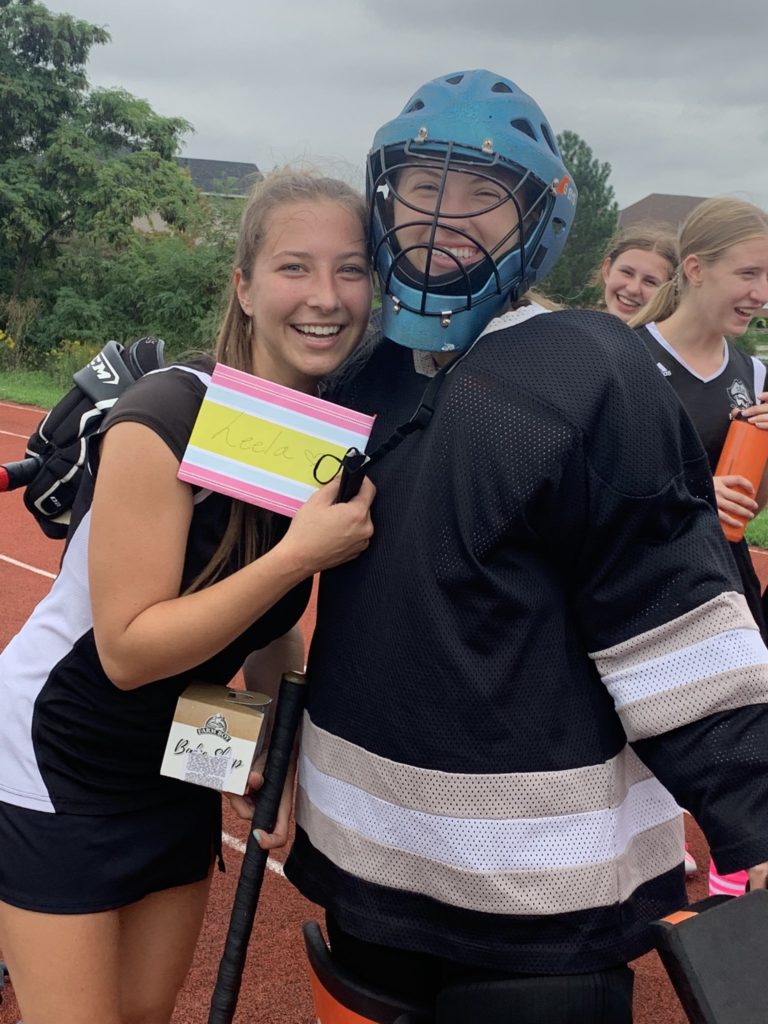 Field hockey brought girls together to play a fun game representing St. Thomas Aquinas. Some girls have been playing from grade nine, and for others, it was their first year. Although there was a gap in levels of experience, the team bonded so closely that skill was not the biggest factor in the gameplay. Teamwork was prioritized and resulted in the team bringing two points home.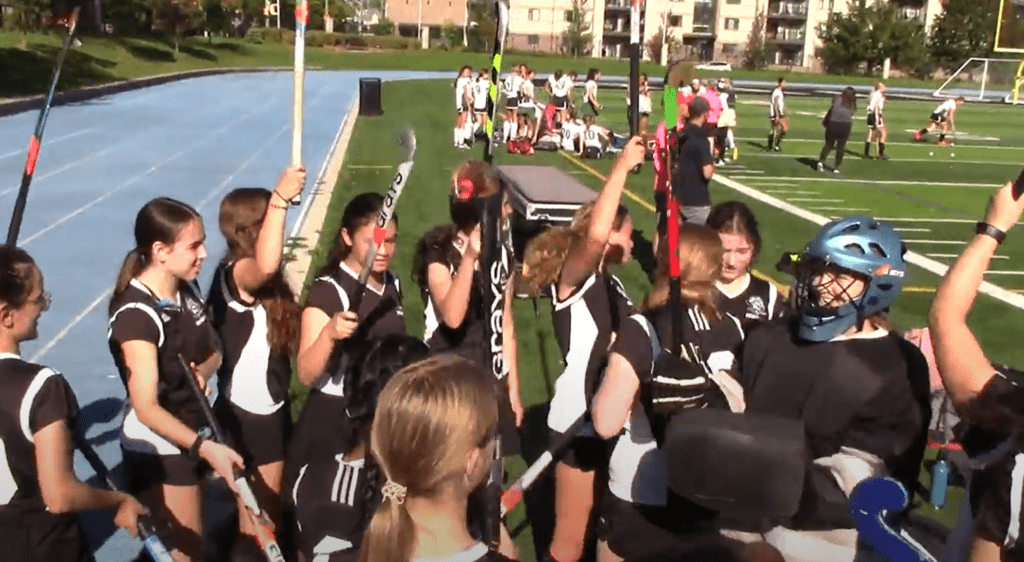 The team stayed consistent throughout the season in second place until, after defeating Assumption 1-0, they gained the top spot and landed first! In this season of breast cancer awareness month, they had their annual pink game. Raiders sure know how to bring some spirit.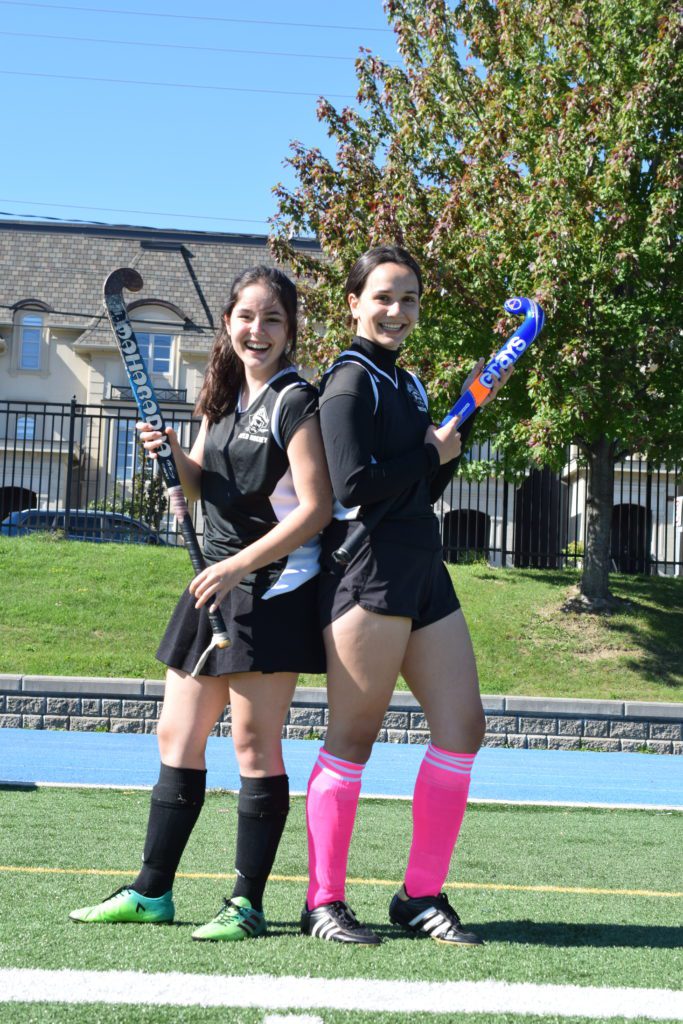 Lots of seniors are now moving on, leaving some of their last field hockey career seasons here at St. Thomas Aquinas. They all played a tremendous season. Shouting out to all grade twelves: Leela Eskit, Crystal Da Silva, Sam Rouse, Jacquie Delaney, Kate Swatuk, Lily Brown, Fernanda Lopez, Marrisa Denno, Chiara Jach, Diane Choi, Elisabeth Danko, Natalia Juricic, Priya Chaudhari and Emma Wieland.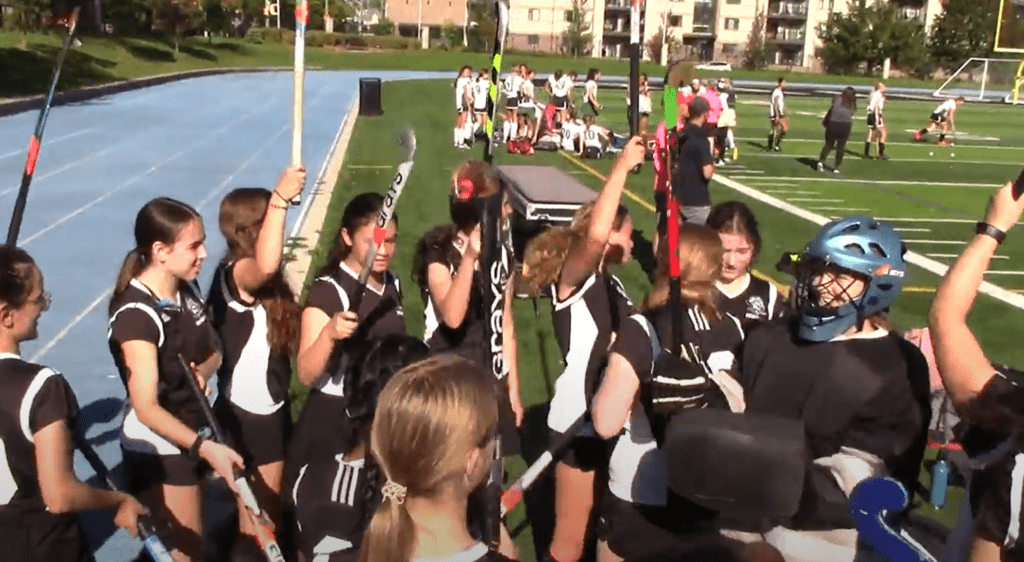 Overall, our senior team has STA proud of all their hard work this year. Although it was a short season, many memories were made, and relationships were formed.