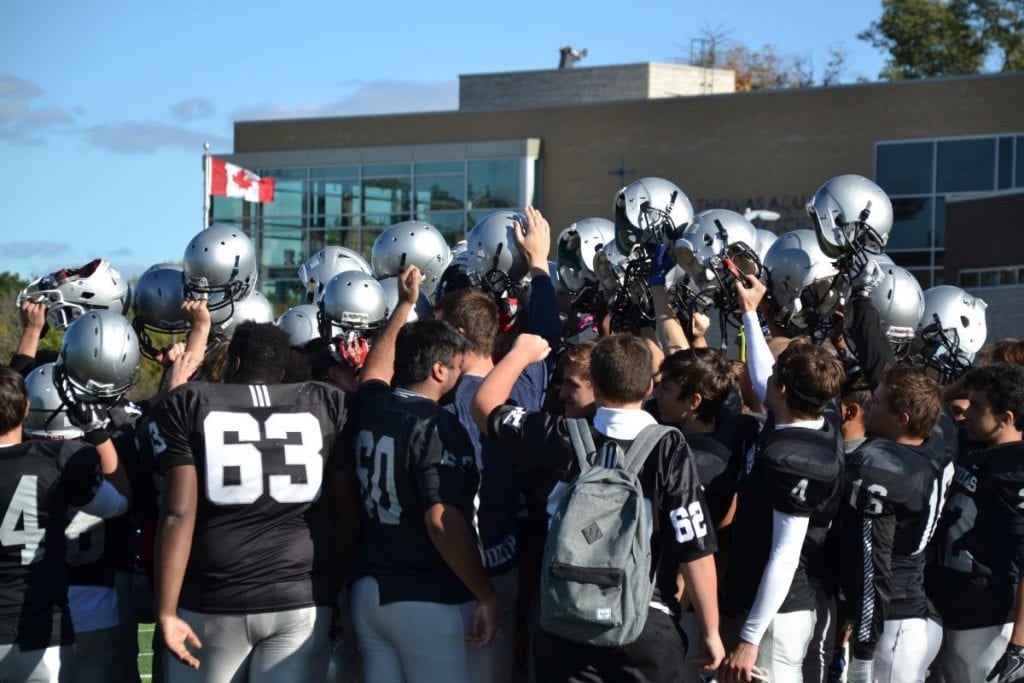 By Ethan D.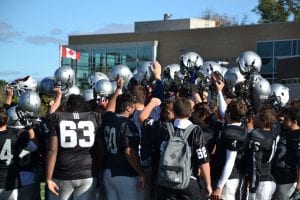 For the first time since the school's establishment in 1990, the Saint Thomas Aquinas Raiders have qualified for the HSSAA Tier 1 senior playoff football bracket.
With the conclusion of the regular season, STA finished with an impressive 4-2 record. Despite dropping their 2016 opener against a highly ranked Nelson Lords squad, the Raiders turned in a rather remarkable season. Led by head coach Bryon Hickey, Saint Thomas Aquinas defeated the Notre Dame Fighting Irish for the first time in school history with a dominating 30-1 victory. They followed that up with a 31-6 win over the Oakville Trafalgar Red Devils in a rematch of last year's Tier 2 championship matchup. The Raiders weren't done yet as two weeks later they defeated their Rebecca Street rivals T.A. Blakelock on the road with a wild second half comeback. Down 16-0 to the Tigers at halftime, STA came charging back thanks to an excellent air attack orchestrated by quarterback Garrett Holmes who threw receiving touchdowns to Oliver Stasiulis and Scott Leonard. The team sealed the 19-16 victory with a rushing touchdown from E.J. Rerri in the fourth quarter.  
While catching up with Garrett Holmes after the game, he was quite modest when speaking of his team's accomplishments, "It's great we've been able to get these last few wins but there is still a lot of work to do this season." Holmes added that he was looking for the Raiders to carry their momentum into the upcoming weeks.
The team concluded the 2016 regular season with a tough loss to the Holy Trinity Titans, who coincidentally, will be their opponent in the first Halton playoff game. STA comes into the bracket ranked as the #5 seed while HT enters ranked #3.
After trips to the Tier 2 Halton final in back to back years, STA looks to take it one step further and fight their way to a Tier 1 championship this season.