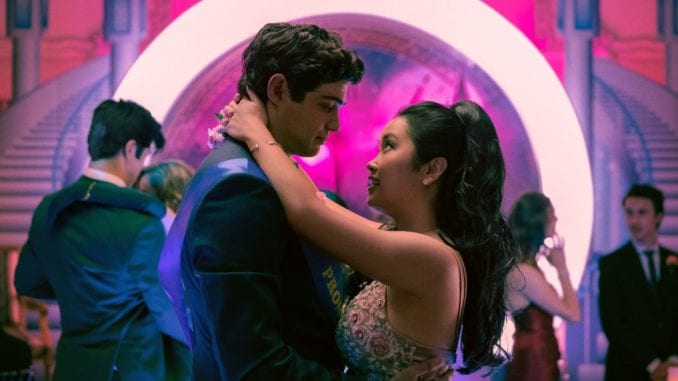 For anyone who has seen the film series To All the Boys I've Loved Before' by Jenny Han, this is the final movie that we've all been waiting for.
To All the Boys Trilogy is told through a Korean-American girl's perspective. Lara Jean is a creative teenage girl who quite enjoys fashion, creative writing and baking. One day all love letters get sent out. This invites new opportunities for L.J. and takes her out of her comfort zone. Lara Jean navigates the insecurities of her first love, learning the lesson that the future doesn't always go to plan.
The light and simple trilogy finale 'Always and Forever' takes place in the adventures of Lara Jean's senior year in highschool preparing for college with Peter, travelling to Korea, looking for her mom's lock on her and her dad's previous encounter and revisiting her mother's precise descriptions of Seoul. Reliving the scripted detailing of her Mother's culture. Going on a school trip to New York, creating memories at prom, and exciting over her dad's wedding to her neighbor Ms Rothschild. L.J's imagination and mind, has been called upon with her letters. The possibilities of Lara Jean following Peter to Stanford, but these possibilities are not certainties. Her fantasization, attending a school close enough for her to come home and bake chocolate chip cookies on the weekends. The entire illustration crashes down after L.J receives unexpected news of her recent rejection to Stanford University. L.J. is forced to figure out not only what she wants out of her relationship with Peter, but also what she wants for herself and her own college experience. Peter's Father re-enters the picture, creating a spaceful pathway for the two to think. Pondering on what the future holds for the two of them. This created fear in our protagonist L.J. she admires quite an identical lifestyle to what she had then, and feared a new environment.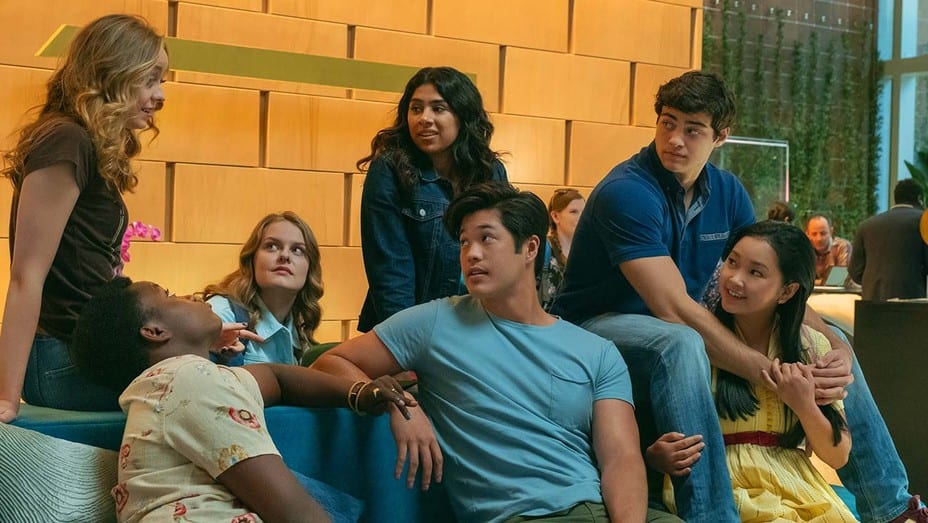 Lana Condor, the actress that plays L.J, personifies a character that dreads change and is comfortable in her environment. She experiences heartbreaking and exciting change that conflicts both her heart and mind. This character is constantly trapped in her own expectations and doesn't look at it from a different perspective. This is said in her dad's impactful line "You can't save this relationship by not growing". This movie finalizes the big steps in decision making and paths into independence rather than interdependence which I believe sets the right tone for the audience. I believe this same affair occurred with Margot L.J' s older sister which she said "never go into university with a boyfriend". The moral of the story is very clear that's why I believe it dreaded smaller details which couldn't have been easily traced to some audiences. This rather opens all barriers for different audiences.
Everyone around her is changing and creating and entering a new phase of their life, this could seem intimidating.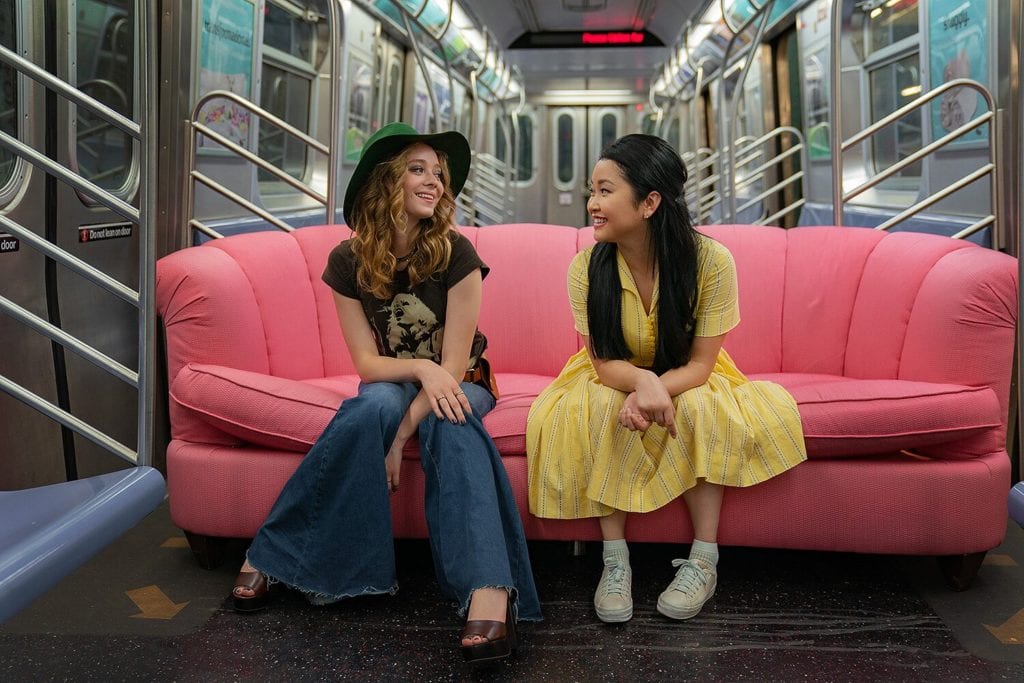 In this final movie Lara Jean faces her fears in attempting to find self purpose and reuniting herself with her dreams, which necessarily isn't easy. Contradicting her plan to stay home and close and then making amends to hers and Peter's new plans to explore the means of Stanford University. During her senior trip she discovers how much she quite loves the fantasies of New York.
New York quite contradicted her values, she had to explore and taste a life never like before, and adventurous reckless life. Kitty later informs her she got in. Could this be destiny?
Especially during quarantine this movie tells us change is surprising and scary but alright. Change is what motivates us to step us and face our fears, everything now looks acceptable and achievable.
I wish rather than implementing a general view, with the same sentimental connection, they could have gone a bit further with setting the tone. The family and friend dynamic in the book was much more lively and realistic.
7.3 /10 regarding the rest of the trilogy so far, but as an individual movie 6.62/10.
Could this have been a weak ending? Maybe so. I believe this could have been the best movie of the three, but this is considering poorly made finalization and cuts the director chose. This often discludes some important or better pictures of this movie. The drastic change with simple order of events and contradicting events in the book, creates a slight disrespect for small details, rather than continuing the story, navigating through realistic images.
I believe the movie could have been directed better if it was in the same mind of the author. I believe the books and movies allure different audiences. I expected this storyline to be a bit set apart from other high school rom coms. Although both the movie and book create the same solutions and outcomes, I prefer the way Jenny Han intertwines direct and fascinating story plots. I might prefer the books because I too enjoy imaging like Lara Jean, but detailed differences scatter my mind. I love how this movie mostly attempted to reflect on the simplicity of the books.