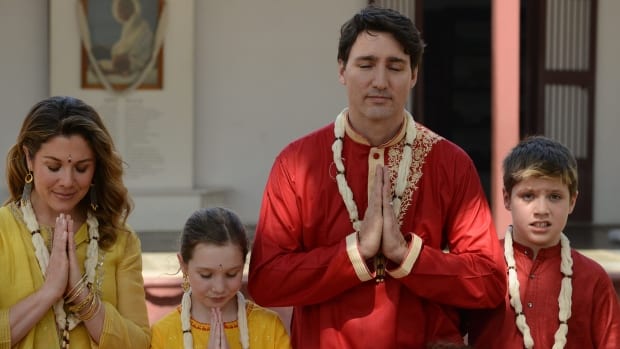 From extravagant costume changes to dining with a known criminal, Justin Trudeau's recent visit to India was nothing short of interesting and frankly, embarrassing for Canada.
By Michelle Wedel and Grace Ogundeji
For those who aren't aware of the situation, Justin Trudeau went on his first official visit to India lasting from February 17th to the 23rd. His wife and three kids joined him on the trip, and boy, did it catch the world's attention, but not for the reasons Trudeau hoped for.
No stranger to dressing up for various occasions, Trudeau and his family did not hesitate to emerge themselves in the culture. Each day was filled with over the top, flashy traditional Indian garments. Perhaps contrary to what was expected, the family received backlash as people from India and other countries commented that their clothing was "over the top" and more resembling Bollywood attire than everyday wear. I mean, Indian politicians wore suits and ties!
Many people took to Twitter to show their irritation and ridicule Trudeau. Even Indian politician, Omar Abdullah, put in his two cents saying:
"Is it just me or is this choreographed cuteness all just a bit much now? Also FYI we Indians don't dress like this every day sir, not even in Bollywood."
Yikes! Hopefully, Trudeau doesn't make that mistake again.
Then, of course, our Prime Minister invited an attempted murderer to dinner. Jaspal Atwal, a man convicted of the attempted assassination of Indian cabinet minister Malkiat Singh Sidhu in 1986, was invited to an event with Trudeau. Yup, Trudeau invited someone who had tried to assassinate an Indian politician to a dinner with a bunch of Indian politicians. Awkward!
A political uproar followed after pictures of Mrs Trudeau and Atwal surfaced. Many started playing the blame game in trying to figure out how this could've happened. Regardless, it didn't reflect too well on Canada. Maybe someone should double check the guest list next time.
If that wasn't bad enough, Justin Trudeau showed off his moves at a public event by dancing the Bhangra in front of many officials. Many believe it was perhaps the most embarrassing part of the trip. Nothing can make you prouder as a Canadian than seeing your PM waving his arms and attempting to dance at a formal event, right? The backlash ensued, ranging from expressions of embarrassment to criticising Trudeau for acting like India was a Bollywood movie 24/7.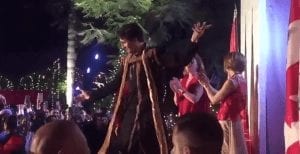 If you think the embarrassment stopped there, think again. Trudeau then continued to mistake $250mil for $1bil in investments between the countries. That's four times the actual amount! Although corrected, this hiccup goes to show that our PM has no idea what he's talking about.
As eventful as the trip was, it thankfully came to an end. And despite the controversy, the things that were supposed to be accomplished were.
Let's just hope that the next time our Prime Minister is invited for a foreign visit, he will remember this trip and think twice about what he does!