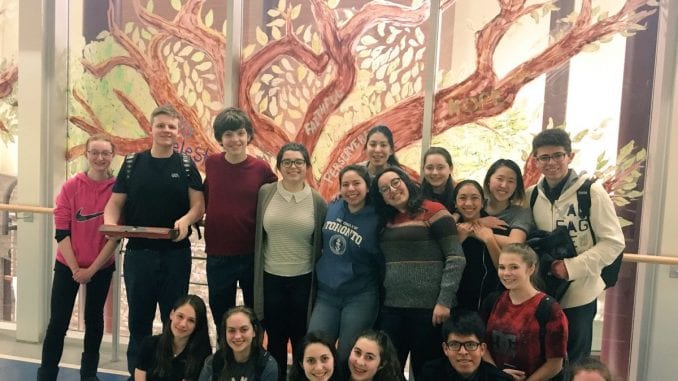 On Thursday, March 29, grade 12 students, Victoria Blazevic and Daniela Luna, held their "Pizza and Palettes" paint night at STA. The goal was to not only decorate the windows on the second-floor atrium but to also increase school positivity and spirit.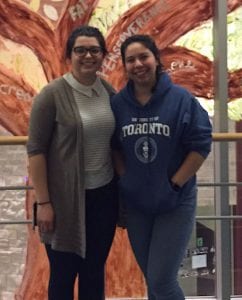 The night started off with Grade 12 student, Elisar Haydar, leading the group in an educated art lesson. Going on to study animation at Sheridan, Elisar was informative when teaching us basic colour theory and the differences between painting on glass and paper.
Then the painting began, and it was all hands on deck. The idea was to paint a scene of trees with inspiring words. Layer by layer a beautiful piece of art was created.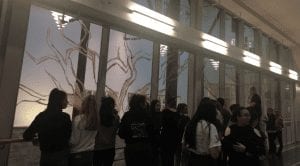 When it was time for dinner, everyone gathered together and feasted on pizza as promised. Guest speaker Shelia Greenland, a professor at Sheridan College, talked about her career in the arts, and answered all questions about art in education and as a career path.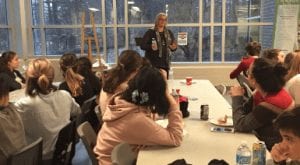 Overall the night was a great success. Everyone learned the fundamentals of art and new friendships blossomed just like the trees painted on the windows.