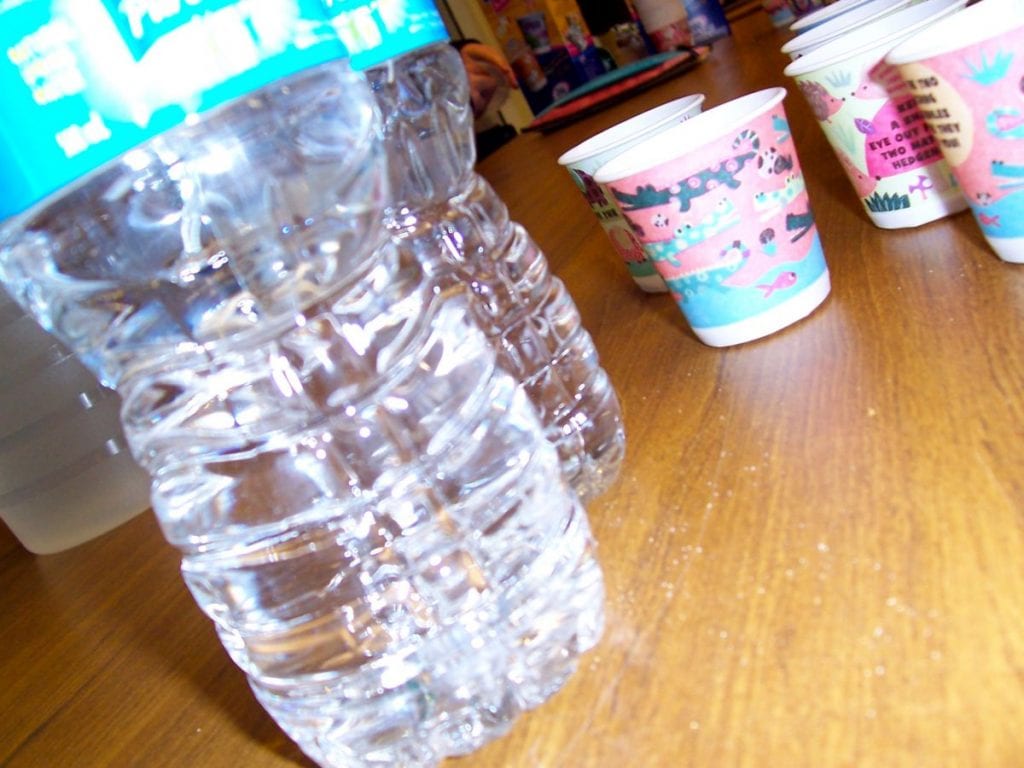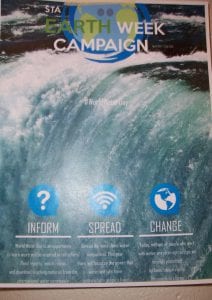 Bottled water versus tap water taste test
According to a Toronto Star-Canadian Press article published on December 22, 2014 by Bob Weber, researchers estimate that an Arctic without ice could be arriving as early as the summer of 2020. However, the small but mighty Eco club is working to change this.
The Eco club was founded in the 2014/2015 school year by then Gr. 12 students Brian Lepasana and Calvin Rieder. Eco club leader and current Gr. 12 student Jazmine Frias was in Gr. 11 when the club began, and has worked hard to ensure its survival for the current school year and the future.
The club meets on Mondays after school in room 213 and has approximately 15 members. They are always looking for new members. All students are welcome to attend meetings and plan green initiatives for the school. Gr. 9 member David Maranto stated that they are trying to get their voice heard in the school, in the hopes that this will promote a more caring attitude toward the treatment of the planet.
The week of April 18th-21st was Earth Week, and the Eco club promoted their environmental cause through guest speaker presentations for Gr. 9 students during period five on Tuesday April 19th, and a bottled water versus tap water taste test held in the cafeteria during both lunch periods on Wednesday April 20th. Prayers were said during the morning for each day of the week by Chaplain Rerecich concerning ecological issues such as biodiversity, climate change, energy and fossil fuels, as well as the rights of women and children.
The club plans to continue their environmental awareness campaign into the week of April 25th-29th with a board that displays all their accomplishments to date, as well as a pie chart showing the materials that end up in school recycling.
Last year, the club's main objective was simply getting off the ground. They worked on getting both garbage and recycling bins in every classroom, and during Earth Week, they provided snacks as well as information pamphlets for students in the cafeteria. They also brought in a guest speaker to promote better treatment of the earth.
Miss Frias also added that she is disappointed when she sees garbage bins full of items that could have been placed in the recycling, and works to banish ignorance about the importance of caring for the earth.
The Eco club intends to get STA green certified, but Miss Frias mentioned that this process is challenging as the school cannot be certified without student cooperation, especially concerning putting waste in the correct bins. They also hope to plant a school garden, and are in the middle of getting this project approved.
Another project the Eco club is spearheading is a process called terracycling, which involves students placing shiny wrappers, such as granola bar wrappers, in a specified bin. The wrappers will then be sent to a company which will turn the waste into consumer products.
But in addition to all this, Miss Frias said that the club's main priority is to promote sustainability, caring about the earth through promoting stewardship, and ultimately, creating an even better school community.