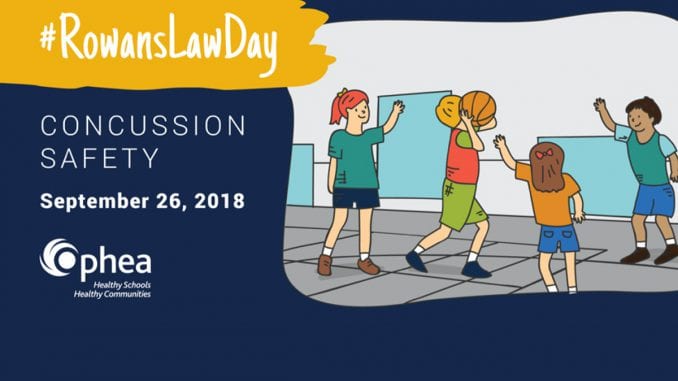 On Wednesday, September 26, 2018, the Halton Catholic District School Board will be marking Rowan's Law Day to raise awareness about concussions.
What is a Concussion?
A concussion is a brain injury that is caused by a blow to the head, face, neck, or body that can cause a sudden jarring of the head. Even what seems to be a mild bump to the head can be serious.
Research indicates that a concussion can affect a student's school performance in both cognitive activities (school work) and physical activities (physical education program/interschool activities). Research also indicates that engaging in  cognitive and /or physical activities, while a child has a suspected and/or diagnosed concussion, can worsen concussion symptoms and delay the student's recovery.
What is Rowan's Law Day?
In May 2013, 17-year-old Rowan Stringer died as the result of head injuries sustained in a game of rugby. In March 2018, the Ontario government passed Rowan's Law, designed to protect athletes and to educate about the dangers of head injuries.
The health and safety of our students is our priority, and on September 26th, we hope to increase awareness about the dangers of concussion. Together, we can help our students prevent, recognize and respond to concussions.
For more information on our concussion protocol, visit our Board's website.