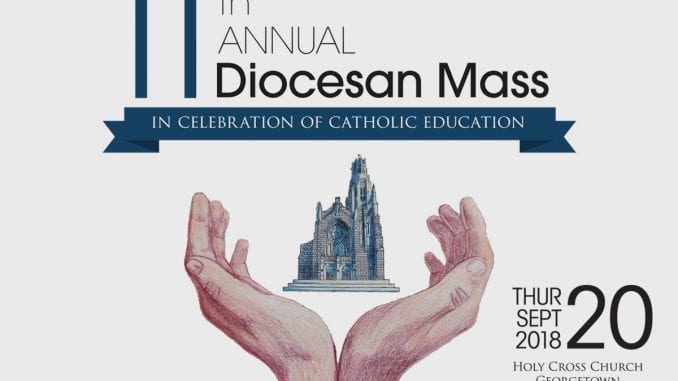 The Halton Catholic District School Board (HCDSB) is delighted to host the eleventh annual Diocesan Celebration of Catholic Education, which will be held on Thursday, September 20, 2018 at Holy Cross Church in Georgetown.
The annual diocesan mass was established in 2008, and rotates among seven Catholic school boards and one Catholic University to give thanks for the gift of publicly funded Catholic Education. Participating school boards and universities include Halton Catholic District School Board, Hamilton-Wentworth CDSB, Waterloo CDSB, Bruce-Grey CDSB, Wellington CDSB, Haldimand Norfolk CDSB, the Conseil scolaire de district catholique Centre-sud, and St. Jerome's University.
Together with the Catholic school boards and partners within the Hamilton Diocese, this year, we will celebrate 'the gift that is in you' (1 Timothy 4:14) as we honour the partners whose contributions have helped build the Catholic educational community in the Diocese.
The celebration will begin with a theatrical celebration of Catholic Education in the Hamilton Diocese, and will be followed by a Eucharistic Celebration with The Most Reverend Douglas Crosby, Bishop of Hamilton. Following the Mass, a reception will be held at Holy Cross Parish Hall.
Members of the community wishing to attend are asked to RSVP to Elizabeth Trolio by email at trolioe@hcdsb.org.