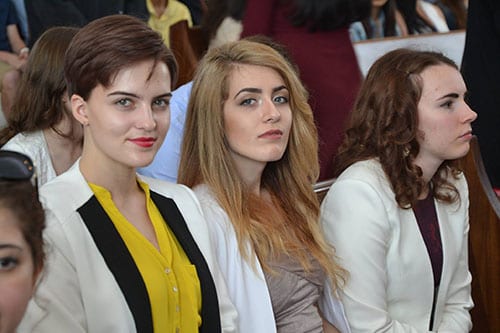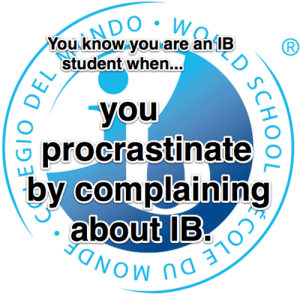 By: R. Gogorici
Here at St. Thomas Aquinas, our IB students have given their all to succeeding with extreme academic pressure and stress levels to pursue their goals and earn their way into greatness.
The end of the year has finally come and all academic, applied, University and college bound students are busy preparing for their exams. All students; except for one small but significant group. Look around.  have you seen any IB students lately.  All graduating IB students have been missing in our school community.  But why? Where have they gone?
Senior IB students have gone through a great deal in this past year, tackling their higher level and standard level courses each with their legendary complex assignments. In addition to this, many have had to prepare for and write a whopping 12-15 exams! It's no exaggeration to say that these students have been through a massive amount of stress, they really deserve a much needed rest. As of May 13th,  the IB students officially finished all exams! Courses continue just as for any other grade level, though IB students are nowhere to be seen.
When asked about senioritis, IB student Maria Grajdinoiu states that "IB's basically invented senioritis". A very believable statement, seeing as how many questioned IB students take advantege of the 15-day skip rule, showing up only on their 15th absence in a row so as to not be at risk of failing to complete attendance requirements. Everyone is a victim of senioritis it seems; even the IB students of STA are not safe!
Interestingly enough, graduating students are overall very pleased with the challenges of IB. All that hard work was not in vain.  When asked, students had many good things to say about their IB experience.  Students Maria Grajdinoiu and Emma Grindall say they already miss their IB days. When questioned on their journey, Grajdinoiu states that she will miss "our tightly knit family, we all grew up together in a way." Grindall admits IB has been a "very rough time in her life", later stating "I'm going to miss how IB was challenging in multiple different aspects, it definitely kept me organized and motivated".
When it comes to time management, students Emma Grindall, Kate Didiano, and Noor Elsabagh went on to explain that IB, although being very time consuming, still allowed them spare time for extracurricular activities.  On the contrary, many other IB students did not feel they had this luxury. Grindall, Didiano, and Elsabagh explain that 150 hours of Creative Action Service are required to complete an IB diploma, prompting students to join school teams. A popular option for example, includes the debate team. Aside from these teams, Grindall, Didiano, and Elsabagh all worked part time jobs.
IB students have definitely had a busy year, however one question still remains unanswered. Where are they now? What are our IB students up to during this time between the end of their exams and graduation? After gathering information from many different grade 12 IB sources, it seems that people had a lot to say.
Aside from that absent 15th day in a row, most IB students admit to taking a well deserved vacation. The majority of IB students still showed interest in school events such as grad lunch and prom, coming to school only to purchase their tickets. While in their downtime, IB students are now spending their time looking for work, continuing in their part time jobs, and simply relaxing at home after a very stressful four years. Elsabagh states; "I've been catching up on so many shows, a lot of shopping, stuff like that. — My family and I are planning to go on vacation during the summer too, I plan on laying out in the sun a lot".  It looks like our IB students are ready to enjoy some well deserved rest and relaxation!