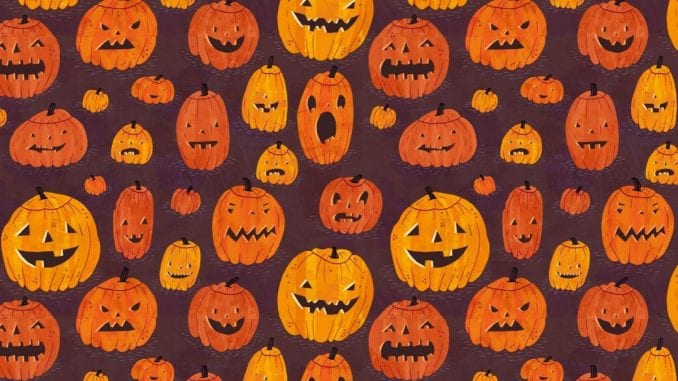 October 1st is just around the corner, which means you need to start figuring out your Halloween costume. Nobody wants to be the person who starts planning their costume the night before. So, if you're struggling to come up with an idea, I've got you covered. You're welcome.
Below, there are 11 fun (and EASY) costumes for you and your friends to try. I mean, why dress up by yourself when you can dress up with friends?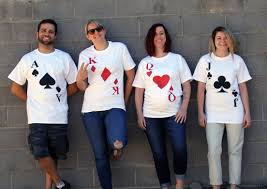 1. Social Media. Become social butterflies with this costume. You'll need a coloured shirt, a logo, and BAM, you're your favourite social media. (And if you want, you can add in your handle).
2. Cards. My friends and I did this last year with the 4 queens and it was really fun. I recommend that you all pick a different suit and coordinate on a specific face or number.
3. Fruit. If you're like me and you don't have time to make an extravagant costume, this one is for you. You just need to get a coloured shirt and a thick black marker to draw on the fruit's design.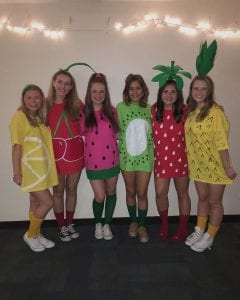 4. Elements. Is chemistry your favourite subject? If so, then this is perfect for you and your friends. Pick a word and spell it using the different element symbols. I do recommend everyone tries to stick together because just seeing someone with a "Ne" on their shirt would be kinda weird. Who's Ne?
5. M&Ms or Skittles. Fun, simple, and sweet. What could be easier?
6. Animals. Technically, this one is easier. Calling out all the procrastinators, I have an idea for you too. Throw on your animal onesie and call it a day. #lazy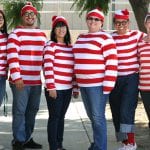 7. Where's Waldo. Do you have a red and white striped long sleeve? A pair of jeans? A red and white beanie? Glasses? If you answered yes to all of these questions, you are ready to become Waldo. This one seems quite fun, especially with multiple people, as you would constantly be finding Waldo whenever you run into them.
8. A Robber. This is similar to the Where's Waldo? costume, except you have to replace the red and white shirt with a black and white one and an all black beanie. Trade out the jeans for some black pants and you're all set. If you feel like going the extra mile, add a bag of money to complete the look.
9. Dominos. This one is a clean and classic look. All that's required is an all-black ensemble and some white fabric or felt for the circles and lines. Now you are officially H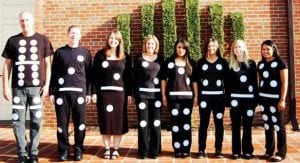 alloween ready.
10. Emojis. Showcase how you really feel on Halloween and be an emoji! You can either paste the face on a yellow t-shirt or make a giant emoji necklace that you can wear around your neck.
11. TV Show/ Movie Characters. Let your imagination run wild with this. From Friends to Stranger Things, Arthur, Mean Girls, the Simpsons or Ghostbusters you can go wild. Just pick a cool group and go from there. Of course, this includes any and all of our beloved Disney characters as well.
We're excited to see what you come up with, Raiders!