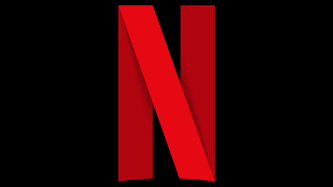 Shows
1. Shameless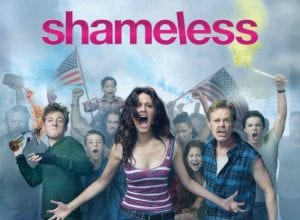 About: Set in southside Chicago, this series follows Frank Gallagher – a single father of six children. He spends his days in the bar, so his children have to learn to fend for themselves.
Genre: Black Comedy
Seasons: 7
Reasons to watch: A comedic drama, Shameless is able to touch on difficult subject matters such as mental illness and sexuality while keeping a light air that keeps you wanting more. The plot is substantial because it does not follow the formula of most long-running TV shows and introduces new conflicts each episode. With a solid, lovable cast Shameless is a show you won't be able to stop watching.
Raiders Rating: 4/5 stars
2. Freaks and Geeks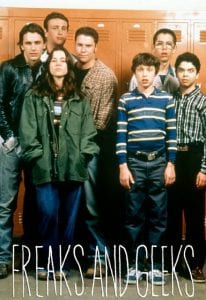 About: The show follows a gifted high schooler who befriends a gang of slackers or 'freaks', as they are called. Meanwhile, her younger brother and his own 'geek' friends navigate freshman year. Eighteen episodes were completed but the series was cancelled because there weren't enough viewers to meet their quota.
Genre: Teen Drama
Seasons: 1 (18 episodes)
Reasons to Watch: The show, although filmed in the 90s, is set in the 80s which gives it more character than most shows have today. It gives you a nostalgic feeling you didn't know you needed. Although it only had one season, the show is truly ahead of its time and as more time passes, the better it becomes. It also helps to see heart-throbs like James Franco before they became famous!
Raiders Rating: 5/5 stars
3. Dark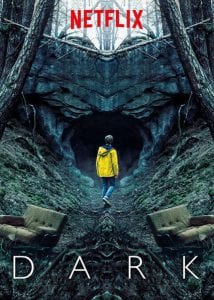 About: When local children from the fictional German Town of Winden start disappearing, it brings to light the fractured relationships, double lives, and dark pasts of four families living there. It reveals a mystery that spans three generations.
Genre: Science Fiction Thriller
Seasons: 1 (10 episodes)
Reasons to Watch: If you enjoyed Stranger Things then Dark is your next binge watch. It has similar elements to Stranger Things such as children going missing and being set in the 80s. However, Dark adds a completely new element to the show. It is definitely a binge watch that will leave you with more questions than answers.
Raider Rating: 4.5/5 stars
Movies
1.  The Theory of Everything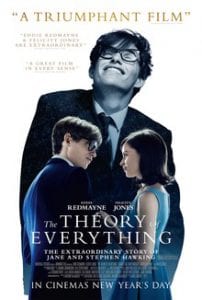 About: This film provides a background to the life of theoretical physicist Stephen Hawking. While pursuing his education at Cambridge, his muscles begin failing and he is diagnosed with ALS and given two years to live. The disease changes his perspective on life, and Hawking writes the famous A Brief History of Time which goes on to change history.
Genre: Biographical Drama
Reasons to Watch: In the recent passing of Stephen Hawking, many are not aware of his story. This film is able to highlight exactly what makes him remarkable. It is definitely a tear jerker though, so keep those tissues handy.
Raider Rating: 3.5/5 stars
2. Dazed and Confused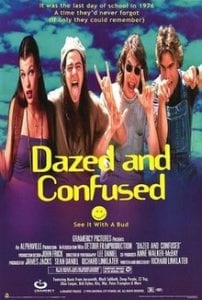 About: This film follows the crazy adventures of high and junior school students on their last day of school in May 1976. It is a coming of age film that focuses on multiple storylines that merge into one towards the end.
Genre: Coming of Age Comedy
Reasons to Watch: Dazed and Confused is rated as one of the best coming-of-age films. It grasps the complexity of all the things that teens go through while still being a fun, soft-hearted movie that is sure to make you laugh.
Raider Rating: 4/5 stars