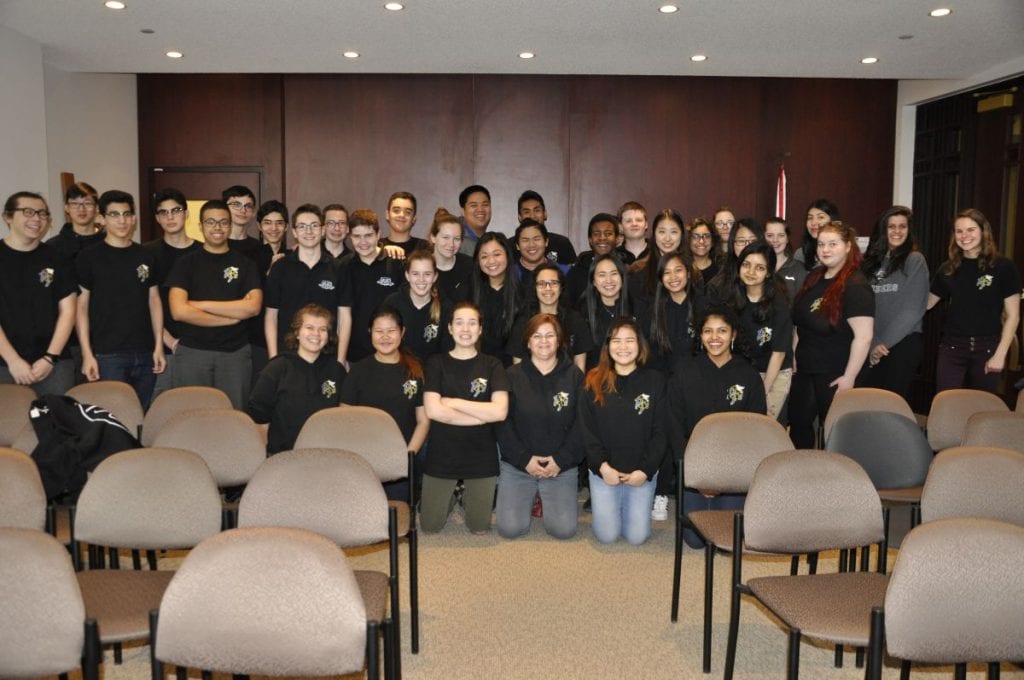 On March 22, the STA PJs held their annual Retreat Day in the school, bringing in different charities from around Oakville and the GTA to speak to the group, engaging them even more in the community, as well as allowing time for bonding and getting to know one another better. The event was planned by the PJs Executives, Chairs Christeen Salik and Clare Rayment and Secretary Eunji Bae
Aquinas.me spoke with Christeen Salik to discuss what happened at the Retreat.
Aquinas.me- What was the Retreat day's schedule?
Christeen- We started off the morning having three different sessions where the PJs had three options of charity groups to go see each session. Then we had a pizza lunch. The afternoon was a liturgy with Ms. R and then we had bonding activities in the caf until the end of the day.
A- How hard was it to plan an event like this?
C- Well having three people planning and two others helping out (Treasurers Lyca and Tiluxzi) definitely took a load off! I can't speak for the others, but the hardest part for me was to make sure that everything was running smoothly on the day of- lots of running around!
A- What type of work did you have to do to plan for the day?
C- To prep, I made sign-up sheets and then organized all the PJs who had signed up and made attendance sheets for each session, I also had to make sure that everyone would be signed out of class properly. Eunji was in charge of booking all the rooms and tech equipment that was needed for the day, and Clare was responsible for emailing all the different charities to find six that could come, and then making a schedule for what time session they would be here for.
A- What was your favourite part of the day?
C- My favourite part of the day was definitely when everyone came together at the end to play some games! Clare came up with some super fun games and I attached some sort of moral lesson to each- it was a blast!
A- If you could change anything about the event (e.g. schedule, groups, how it was run) would you change any of it?
C- The one thing I would want to do differently is give each student involved a token of some sort to remind them of the day. Something like a simple bookmark or pin!
So if you're in grade 9, 10, or 11, maybe think about joining PJs next year if you haven't already this year and you'll get to participate in fun events such as the Retreat day.