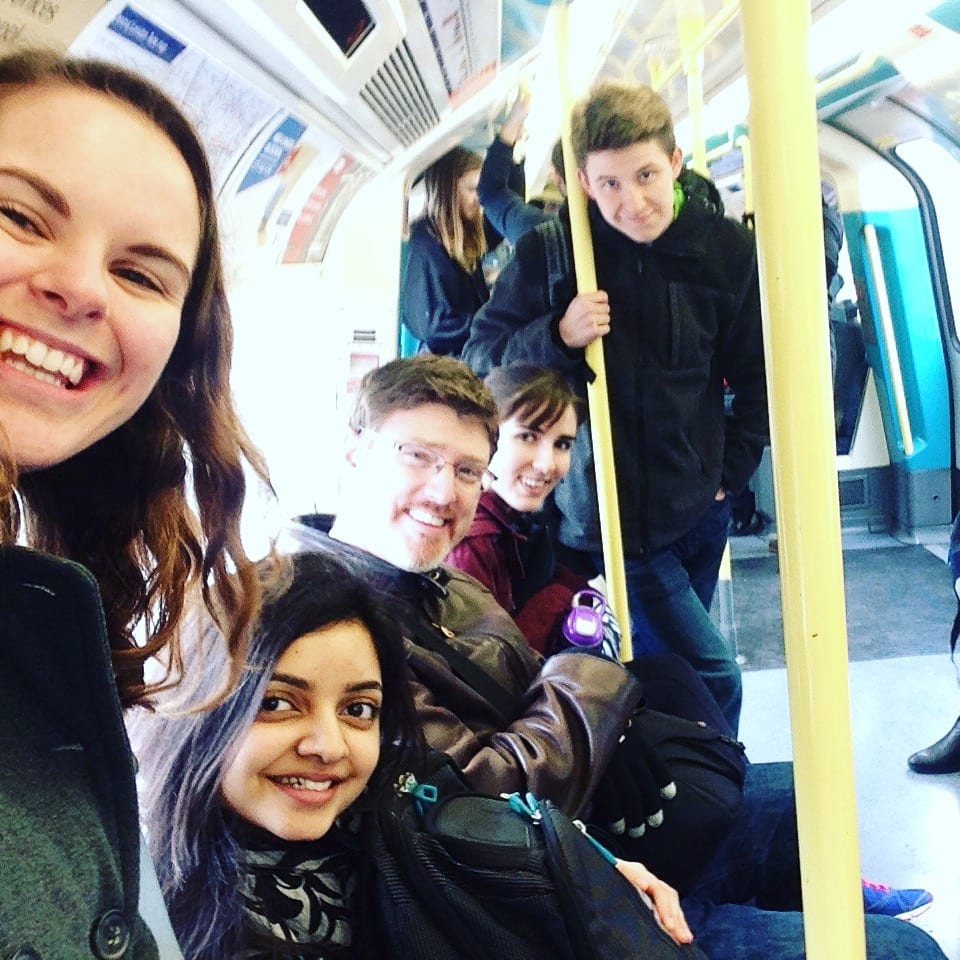 Over the March Break, Mr. MacKenzie and nine lucky students traveled overseas to England and the Netherlands, Not for a credit or any sort of schoolwork, simply because they all had the desire to travel and the school had planned a trip, combining with students and teachers from Holy Trinity and Corpus Christi.
And what an incredible trip it was! The trip left Wednesday night before the break, flying first into London, England, where the students and teachers spent four incredible days, soaking in the British culture, eating fish and chips, trying to improve their British accents (and failing miserably), and visiting sites that many only dream about seeing in their lifetime. Such sites included the London Eye, the tube, the National Gallery, Trafalgar Square, Abbey Road (don't freak out too much, Beatles fans), Platform 9 3/4 (okay, it's the Harry Potter's fans' turn), and so much more.
Day five was a long day of traveling, as the group drove out to Bath and Stonehenge. Bath is a quaint little town, yet incredibly beautiful. Completely ancient Roman architecture, it is also home to the well-known Roman Baths, now a museum where visitors can see the famous hot springs that have been bubbling since before the time of the Roman Empire! The group went to Stonehenge that afternoon, where they got to see the amazing phenomenon of the giant stones and hear the many theories as to how they all got there (the students of STA have, after careful deliberation, determined that it must be the site of some secret government agency, but no legitimate proof has yet been found).
The next day they were up at 2am to say goodbye to England and catch their flight to Amsterdam, the Netherlands. Here, they had three days to enjoy the many things that Amsterdam had to offer (well, most of them). They ate traditional Dutch food (which was absolutely delicious), walked around exploring Dam Square (the spiritual centre of the city and a lot of fun to say), got to visit a cheese and clog farm (which was even more hilariously awesome than it sounds), and again, visit the many amazing sites of Amsterdam that many don't ever get a chance to see in their lifetime.
The trip had its ups and downs, as all trips do, but overall it was a massive success. All students and teachers said they would most definitely do it again and that it was one of, if not the, most amazing trips of their entire life. Good friends, good food, great stories and adventures to bring back and experience over and over again.