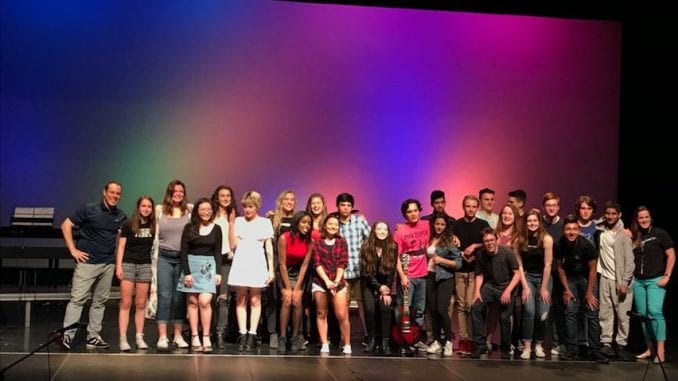 Co-written by Marian Aziz and Richelle Gatawa
Every year STA's rock club prepares for Rock on the Lakeshore to showcase their talent. This May 10th STA's Rock Club presented 5 bands. Each demonstrated their own style and genre including hard rock, alternative, pop, and more when playing covers or their own recorded song. There were performances by STA's bands such as Giant Bugs, Julia and the Gales, Nighttrain, Rocket Soul and House Band.
The event ended with a performance from House Band, who gave a nostalgic tribute to ABBA while still maintaining their own style of rock. Abbie Elise performed a solo of ABBA's "The Winner Takes it All". Even though there were some technical sound difficulties during her performance, Abbie still managed to sing beautifully with unhindered vocals.
One of Rocket Souls lead singers Vanessa Richardson said: "Performing was fun but I also loved watching all the other bands because we got to see the final product of what they've been working on for the whole year."
The energy in STA's theatre that day was absolutely exquisite, yet bittersweet as this was our seniors' last Rock on the Lakeshore performance. Mr T, however, made sure to surprise them with picture frames to commemorate their time at Rock Club. Graduating student Abbie Elsie said that 'this year's Rock on the Lakeshore was one of the best shows we've put on so far and I couldn't be prouder of everyone that was a part of it". That was not the only surprise that evening: Emilio promposed to his girlfriend, Isabelle, with the help of Mr T and some beautiful roses. A great twist to the night!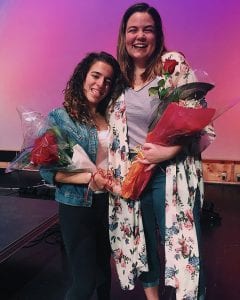 Graduating student Isabelle Caruana said: "The past four years performing was an amazing experience. I am so happy to have performed with so many amazing, talented people. I'm going to miss it so much. This year was a year to remember."
Rock on the Lakeshore allowed me to see the beautiful community STA students have made through their love of music. I highly encourage anyone with an appreciation for music to join next year. This isn't the last event for rock club this year since there will be an Art Banquet this Thursday, May 17 in honour of all art clubs here in STA.