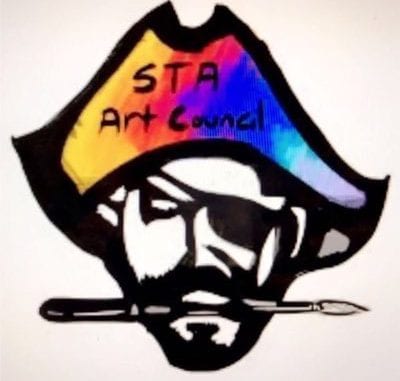 The STArt Council will be hosting their biggest event of the year this Thursday, May 17th. Students have spent long hours preparing a fun and formal event to appreciate the artists of STA. Here are some of the top reasons to attend:
1) Food
A banquet without food? No way. The 2018 Arts Banquet will have deliciously catered food (included in the ticket price).
2) What's dinner without a show?
The STA dance team will be giving a special performance during the banquet in STA's very own theatre. Come watch them shake it up!
3) Stay classy STA
The banquet is a formal event, so it's the perfect excuse to get dressed up. Come dressed to show off some class.
4) Bring out your inner Ariel
The decorations crew has worked incredibly hard to come up with an amazing theme for this years banquet, namely "Under the Sea". Let's sea if you can match it.
5) Everyone loves a photo booth!
Who doesn't? It's the perfect time to make lit memories with your friends while in your cool threads and surrounded by art.
6) Awards
Awards will be presented to different artists in the STA community. Come see who wins!
7) Senior send-off
Unfortunately, there are some amazing artists at STA school who will not be returning next year. The banquet is a great way to appreciate their talents before they leave.
8) Appreciate the artists
Last but not least, the most important reason to go to the 2k18 Arts banquet is to appreciate the art community at STA. There are so many fantastic artists at our school, and the arts banquet is there to appreciate them and their art, which will be displayed during the banquet. This Thursday, show your support for the arts!
For those interested, the banquet is at STA on Thursday, May 17th from  6:00 to 9:00. Tickets are $25 each, all inclusive. Bring a friend!