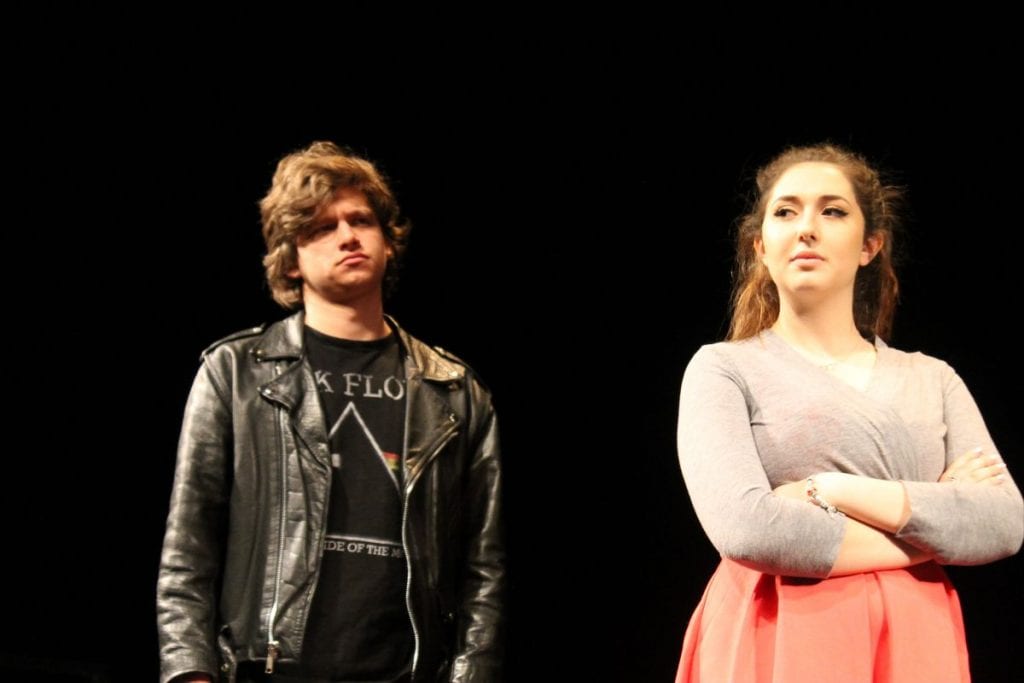 By Sierra V
On Tuesday, February 28th, Theatre Aquinas will take the stage in a performance of "Confessions of the Guilty Party", a play written by STA's Sawyer Ferreira. The play is entered in the Sears Drama Festival, a competition focused on showcasing student work from all across Ontario. I spoke with playwright and co-director Sawyer Ferreira to gain insight into the process of preparing the production.
When I asked Sawyer about what the most difficult part of the process has been, she said, "Just handling all the different aspects of the production, including behind the scenes work." The play is forty-five minutes, meaning there is more work that goes into the play than just what is seen on stage. However, Sawyer says that she "gets so happy when things go as planned." Rehearsals began in January so the process has been long, making the final product even better. When asked about her overall experience, Sawyer said, "I would say it has been a grueling and dramatic process, but the way it's coming together has been so rewarding. It's so funny because I wrote this and now I get to see it come alive."
If you want to see the play come alive, get your tickets to the Sears Festival for $7 at the door of Burlington Central High School on Tuesday, February 28th.  The performances begin at 7 and end 10, with STA performing last. Be there on Tuesday to support our Raiders!