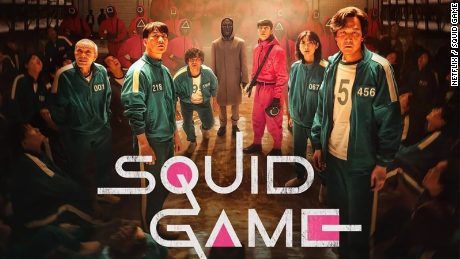 This article may contain spoliers!
Hey Raiders, almost everyone with Netflix knows about Squid Game so here are my thoughts on the show!
With Squid Game having reached No. 1 on Netflix's Top 10 list in 90 countries, the series has resonated with viewers around the world. This Korean drama/horror series portrays realistic world morals, including the ethics of capitalism and socioeconomic allocation. The inclusion of well-known South Korean children's games provides an appreciation of a new culture to the worldwide Netflix audience. I highly recommend this show. If you haven't yet, take some time to learn more about it and discuss your take on it. *Especially because this review will contain spoilers.
Squid Game is about a competition between 456 entrants on an unknown, remote island. Boundless wealth is given to those who survive a series of deadly events and obstacles. We meet characters such as Seong Ji-Hyun, Kang Sae-Byeok, Cho Sang-woo, Ali, police officer, detective Wi Ha Joon and more.
Ali is an exploited, foreign factory worker from Pakistan, trying to provide for his family after his employer refused to pay him for months. Sang-woo is a gifted student who studied at Seoul National University. Kang Seo-Byeok is a North Korean defector, who plays the cruel game in order to raise money for her younger brother and her kidnapped mother in China after their family's failed effort to flee North Korea. Hwang Jung-Ho, a detective who is looking for his brother, goes undercover to this unknown place the players are taken to, to look for his brother and start a lead for the other detectives. This cop infiltrated a story beyond the players and the game, giving us a glimpse into the henchmen's lives and the hierarchy.
All entrants are approached by a mysterious man and handed an invitation card, and we follow the lives of such indebted characters and the main one, Gi-Hun, who is a divorced father, a gambling addict, struggling financially, and living with his mother.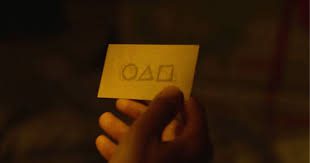 The contests in Squid Game are influenced by classic children's schoolyard games, followed by an anonymous and child-like format, with a deadly twist. The first game red light green light, all 456 contestants were caught by surprise when they came to reality with the fact that each player would be killed or move on to the next round. For example, in the first stage, a variant of "Red Light, Green Light" in which more than half of the participants are killed, those who weren't gunned down in red light green light were gunned down later. The most compelling components are deceptive with a bright colour palette and set design. In auditory sequences, we hear eerie music from the Squid Game to symbolize death or it's imminent arrival. The cohesion of three particular shapes, circle square and triangle to anonymously display a hierarchy most prevalent and important for later referencing within the show.
Games include Red Light Green Light, Honeycomb Candy (a new trend on TikTok), Tug of War (on high and deadly platforms), marbles, Glass stepping stone bridge, lastly the Squid game. The lesson learned from Squid Game is that human connection and relationships influence our ability to survive and even prosper, as seen through teaming up.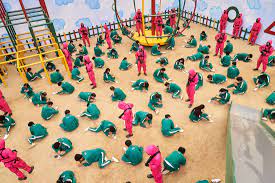 There have been many analyses of this show and what I believe the director was trying to do was show the anti-capitalist front was just another interpretation of capitalism in our economy. The main moral of the story aligns with societal capitalism, the game itself is a metaphor for capitalism; anyone will do anything for money.
This further evolves the criticism of capitalism and it goes further to episode 2, where a majority voted to leave the game after a series of deaths and wanting out of the game. It could have been looked at as "these particular people would rather play this game and reap the consequences and die than to just live in a capitalist society". "It's them, there's a democracy, they had a choice", that they simply didn't have to die, and it was their greed. They came back to the game realizing life isn't as forgiving just like the game's great portrayal of real life. The show was a perfect duplication of real life, in that everyone is trying to win and everyone is looking out for their own selves.
Capitalism teaches us that money is more important than our lives in some ways. This even refers to equal grounds on winning money, and defines hard work and skill with the wealthier one's in society despite cheating. Ultimately they just didn't have a choice, they believed they could just beat the system and without realizing don't realize they are competing against each other and the game manipulates them into turning on each other.
They are being punished for being poor, some who suffer due to their guilt, and invoking an interrogation of societal's controlling structures, with rules, punishments and rewards. A great example is how the money board increased per death, almost valuing the worth of their death for the gains of others living.
.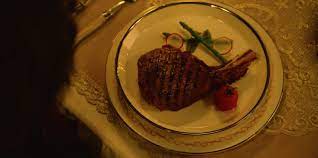 Lastly everyone's question: How did 456 Ji Hyun win the game? Well, he was innocent and kind but too innocent like Ali, self-sacrificial but not too self-sacrificial as Ji Yeong, strong but not as strong as Deok Su, smart but not as smart as Sang-woo, these are aspects of careful yet competitive and those successful in a capitalist environment. I believe others would agree that the fact that Sae Byeok didn't win as the resilient and strong character she displayed in the show, says a lot about the director's intentions.
When getting dropped off with a debit card full of his winnings, the attendant tells him to forget the game, JI Hyun says "You bet on horses", the attendant replies "same here but we bet on humans", this returns to competitive and survival nature of human beings.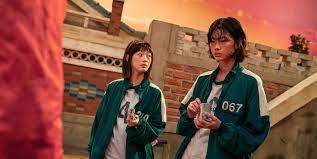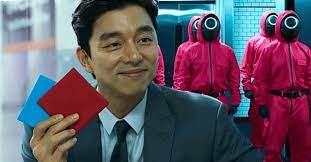 The director of Squid game, Hwang Dong-Hyuk says "it's a story about losers". This leaves the question: can everyone win in a capitalist economy? What do you think Season 2 will entail?