Do you need volunteer hours but are having difficulty finding any opportunities during COVID? Do you like helping younger students? If so, consider signing up as a tutor on the LearnToBe website, where you can use your academic skills to help students achieve their full potential. Better yet, you can set your own schedule and work remotely without having to cancel any of your other activities.
LearnToBe is an easy-to-use website that allows you to get in contact with students and their families that need help with certain subjects. Once connected, you and your student can set up a time that works best for both of you. Meetings are held virtually via either the provided resources on the website or any other streaming platform. The length and number of sessions per week is entirely up to you and your student!

To sign up, there is a short form that must be completed, including a one-minute video of yourself providing identification. Other than that, no prior experience is required! Once you're a part of the team, the executives will add you to a team group chat where you can connect with other tutors.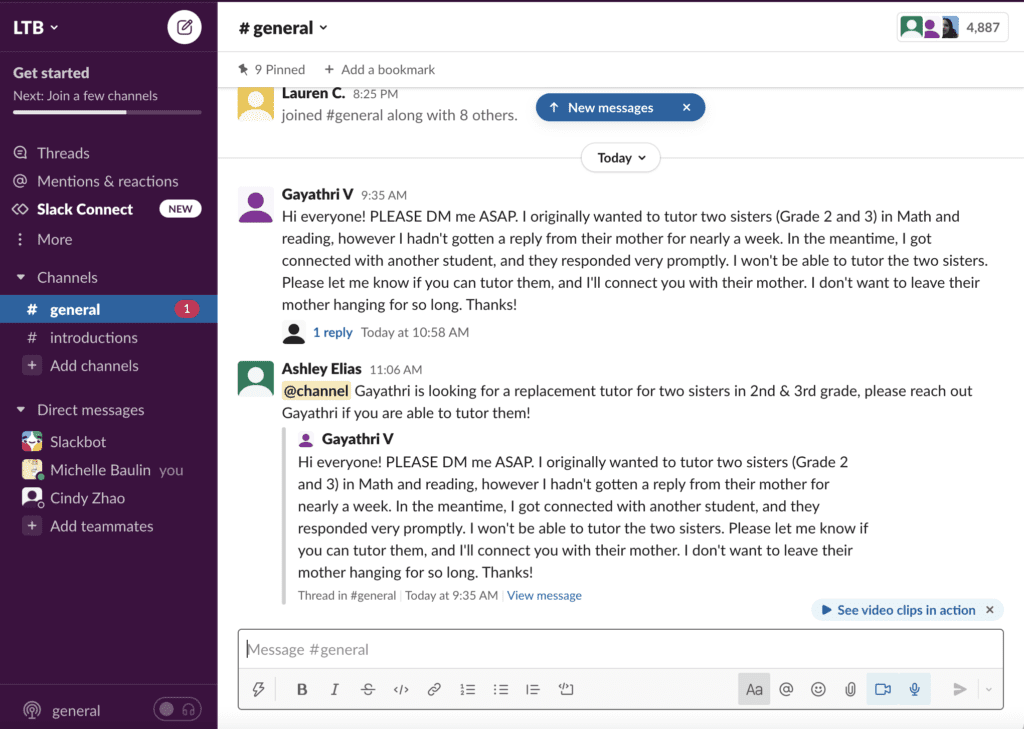 Although the sessions and your participation are not monitored by the admins, you are expected to be responsible. If you feel like you can take on more than one student, you are free to do so, but be careful not to overwhelm yourself—please remember that these students deserve someone reliable and dedicated!
If you're interested, please check out the LearnToBe website: https://www.learntobe.org/ and feel free to email me at michelle.baulin.534@my.aquinas.me if you have any questions!
Personal Experience:
I've been volunteering as a LearnToBe tutor since August!
It took me a little while to find a family that was responsive and with which we could set up a time that worked well for both of us, but now I have one-hour weekly sessions with a student. I am very lucky that her family is responsive and engaged.
I help her with English and Math. Usually, I either find worksheets online that we work through together or create my own. Sometimes we use the websites given to her by her school or do quizzes online.
I've found LearnToBe very convenient and an excellent way to gain volunteer hours. Their website is user-friendly and automatically tracks your hours! Their chatroom also offers the chance the connect with other tutors, ask questions and make friends.