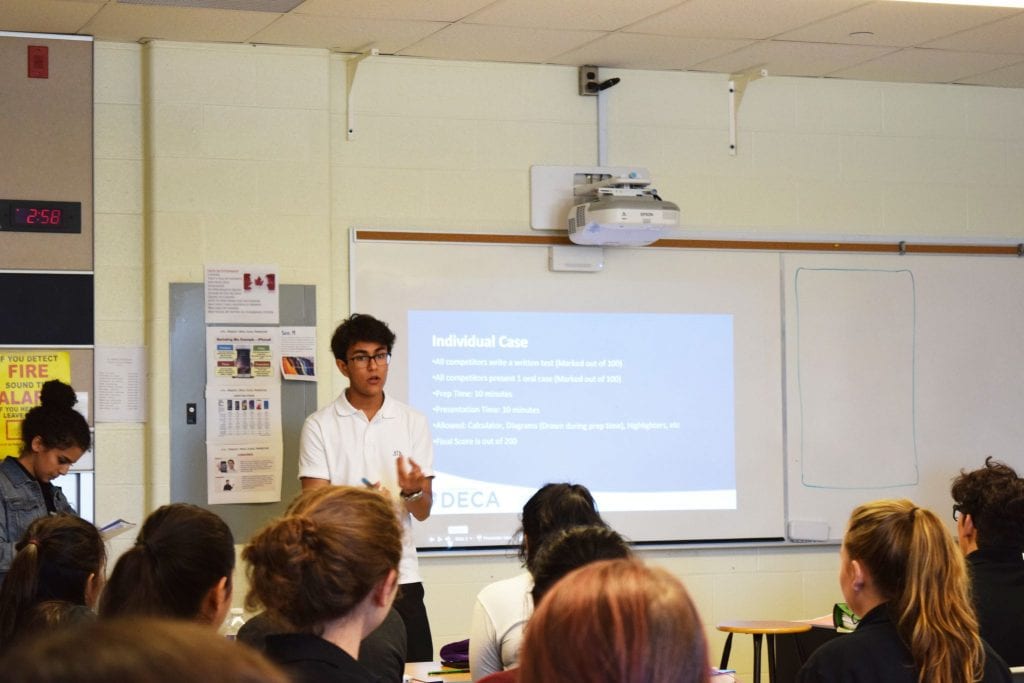 By David M
Just as 2016 comes to an end and 2017 promises to bring new change, so too does everyone's favourite business entrepreneurship club, DECA.
STA's DECA chapter was in need of a new administrative team and a new student president. Who was valiant enough to step up to the plate you ask? Well, it'd have to be none other than the legend – Nikhi Bhambra (grade 12).
We managed to catch up with Nikhi in the midst of his busy schedule for a brief interview:
Why have you decided to join this year's DECA chapter?
I was in DECA last year because my brother was in DECA, and I knew that I liked to not only problem solve, but public speak… [DECA] combined both interests very well. This year I'm serving as president because I want to take on more of a leadership role and guide all the new rookie students because a lot of our senior members left for university, so it is a really great honour.
What would you like to gain from DECA this year?
Definitely a better understanding of how to lead my peers. Last year I learned a lot about business and how to apply it the real world, but this year I'm looking more at the outside aspects of DECA, so teaching and not only leading a large group of peers, but managing a large group of executives as well.
Detail anything you'd like potential future members to know about DECA:
DECA is super fun, it is a great way to round out your problem-solving skills and public speaking. If you're planning on going into business it's definitely the extra-curricular that you should be joining.
Entry for new members is now over, but if business and marketing are your strong suits, make sure to check them out next year, or visit http://2016.deca.ca/ to learn about what competitions DECA Ontario has to offer.
It's business as usual, STA!