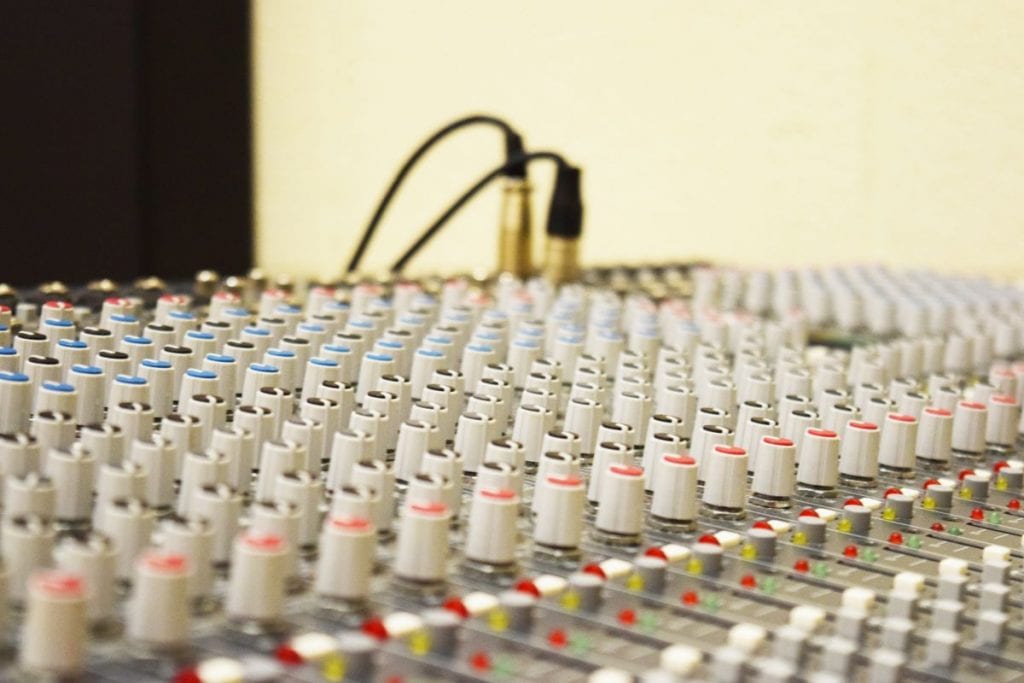 By David M
They go by many names – Tech Crew, Sound Squad, and keeping in tradition with our previous school principal: The Feedback Kings. Often gone unnoticed, this group of hardworking and diligent individuals give up their class time to setup, run, and clean up school-wide events.
On November 30th, Tech Crew pulled off another successful mass. Each student worked hard to make sure things ran smoothly.
From mic positioning to the number of speakers set up around the gym, Tech Crew handles what most people would find too finicky to deal with.
We caught up with Mr. Yantho, Tech Crew's teacher administrator, for a brief interview:
Describe Tech Crew in as few words as possible:
Tech Crew is a group of students who support other groups… within the school… by providing support in sound and video production.
What got you into running Tech Crew?
I was asked to manage Tech Crew, eleven years ago, because… the teacher at the time didn't have enough time, and asked if I was interested… it was my first year teaching and I said yes.
What is the level of commitment one must make within Tech Crew?
That is, let's say, a loaded question. Some students who don't have a lot of time are able to support in minimal ways… however, for students to be really valuable, they need to participate often so they get used to understanding the equipment, which means they probably are involved in three or so events a month.
Detail anything you'd like potential future members to know about Tech Crew:
I would say that Tech Crew is a good way to support the school community, in that is it a valuable role, if not at times underappreciated, however, it is definitely a necessity for many other groups and clubs within the school… with respect to things like assemblies and masses and guest speakers. It's a good way to give back to the school community.
If working with your hands and exploring professional sound production are your strong suits, come out to room 305 Mondays after school and get involved in STA's most prestigious tech club.
Keep calm and let the tech guys handle it, STA!