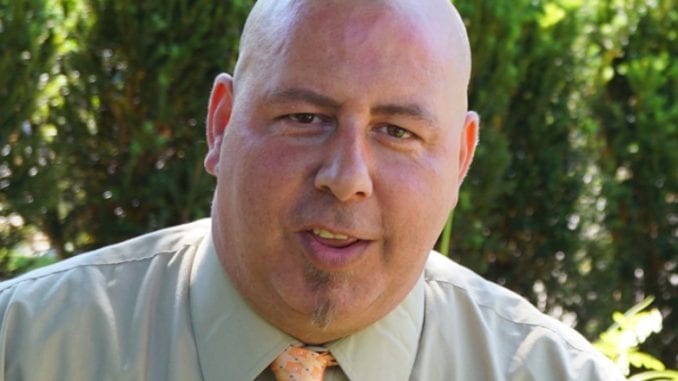 The NDP has been a solid contender in this election race. Their leader, Jagmeet Singh had been remarkably popular among a diverse group of voters and their social policies appeal to a vast demographic of Canadians. Jerome Adamo, an early childhood educator with The Halton District School Board, is the NDP candidate running in our riding.

Mr. Adamo says the number one issue that inspired him to run for MP was affordability. He explains to me how many people think poverty doesn't exist in Oakville. "This is simply not true." There is a creative mixture of people in Oakville, and affordability is a notable issue amongst residents.

Adamo tells me his career as an educator has allowed him to see the direct impact government policies have on families. A key element to his party's platform is pharmacare for all, and extending coverage to include dental care. "The New Democratic Party was founded by Tommy Douglas, who brought universal healthcare to Canada," he explains. Mr. Adamo says children are the neediest people in the world, and it is understandable why families need accessible and affordable dental care for their kids. "As far as pharmacare goes, we are the only country in the world with a universal healthcare program, that doesn't have a pharmacare program attached to it. It's the only country in the world, where the doctor tells you are sick and you don't owe them any money, but you have to pay for a cure." He says his party will establish a system where all Canadians can pay for pharmaceutical products with their health cards, not their credit cards.

With regard to Indigenous relations, Adamo explains it is essential parties follow through on their commitments. He brings up the water crisis in Grassy Narrows. Adamo says that, when he talks to people, they don't realize how close the issue is to us. On the Grand River, just 45 minutes from Oakville, thousands of households don't have access to clean running water. "We can't talk about Indigenous issues without looking at Grassy narrows and the mercury poisoning. We need to make sure Indigenous people have investments into education and infrastructure on their reserves," he remarks.

The NDP would make post-secondary education "more affordable for everyone" if elected. Adamo tells me they will accomplish this by eliminating interest on student loans. Twenty-years ago when Adamo was the president of a post-secondary student union, they were discussing the same issues, tuition costs, and student debt, and it amazes him how we are still talking about the same issues today.

I question how his party will afford all these social benefits. "What we are looking at is fiscal accountability." They will ask those making over twenty million dollars to pay more. He also explains there are numerous companies with holdings in offshore accounts, allowing them to avoid paying revenue tax, costing Canadians hundreds of billions of dollars. "That's where we're going to find the money. We need to close those loopholes."
"I think you feel, right now across the school, pressure. You are seeing massive cuts. Your teachers notice the stress your kids are under. I see the direct impact of what policy has on people," Jerome remarks. Mr. Adamo explains whether it was working on the front line with kids in Toronto to being an early childhood educator now, he has been able to see how policy's affect families. "The front line workers are the best in being able to deliver a socially impactful government to Canadians."