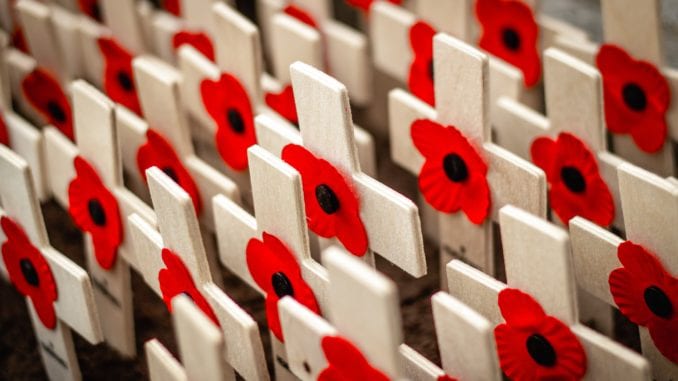 Every year on November 11th, Canadians take part in a moment of silence to commemorate the lives of men and women who served and continue to serve in our armed forces. We use this day to honor those who sacrificed their lives during periods of conflict, warfare, and enmity.
To display respect, many Canadians choose to wear a poppy. Poppies were a common flower that grew in battlefields during the First World War, and were written about in the famous "In Flanders Fields" poem, by Lieutenant-Colonel John McCrae. Since then, the recognizable red pigment of the flower has been adopted as a universal symbol to honor the lives taken by war.
People of all different races, class, and age fought together as one, to ensure the safety and freedom that Canadians enjoy today. Many were killed in action or wounded, while the rest were left to deal with the detrimental psychological and physical after effects war brings upon veterans. We are often unaware of the sacrifices our armed forces have made to allow us to live in a peaceful state. We have been blessed with the opportunity to live our lives in the ways that we desire.
The next time you are in public, take a moment to honor the lives of those who have served and fallen. Whether that may be keeping them in your prayers, wearing a poppy, spreading awareness regarding Remembrance Day, or simply taking the time to hug any of your family members or friends who have served, your involvement in keeping the memory of those alive and who have honorably passed is what makes this day so special.