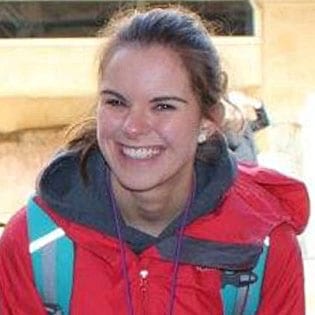 As co-Chair of the Peace and Justice Club (PJs) this year, Clare Rayment took on a lot of responsibility. She's been involved with the PJs since grade 9 and has been an executive since grade 10.
"In grade 10, Christeen [the other co-Chair] and I were the youngest executive. I applied for Chair because it felt natural that to take on the lead role in my final year."
The PJs took on many events this year, including feeder school dances, Coffee Houses, food drives, and much more.
"My favourite event was the PJs Retreat Day. It was a great bonding experience for all involved. While the group was small, the day was a huge success!"
Her advice for next year's Chairs: "Don't freak out. You'll have to be in charge of a bazillion things, but at random times throughout the year. Go with the flow, but stay on top of things so you aren't panicked when the event comes."
As Rayment prepares to head to Carleton University this fall, she's excited to join more clubs because, to her, getting involved means making a difference in the world and in people's lives; and that's what she plans to do.