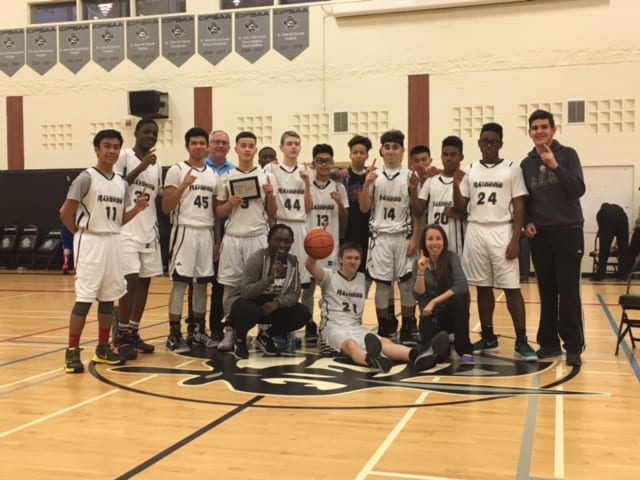 By Sierra V.
Congratulations to the junior boy's basketball team who won the Black and Silver tournament held at STA on Friday, February 10th in dramatic fashion. The team played hard throughout the entire day and advanced to the finals against Milton District.
The two teams were very evenly matched, making for an intense championship game. The Raiders held on to the lead for the majority of the game; however, Milton refused to go down without a fight, eventually pushing the game into overtime.
Each team had their share of great chances, and as time dwindled down, the score remained close. Finally, with less than ten seconds to spare in overtime and the Raiders down by one point, Tyler Chau hit a perfect three-pointer, putting the Raiders in the lead. Although Milton made one final counterattack, STA held on, winning 69-68.
All members of the team played exceptionally well, using their speed and skill to pull out the victory. Congratulations goes out to the team and we wish you luck in your upcoming playoff games!